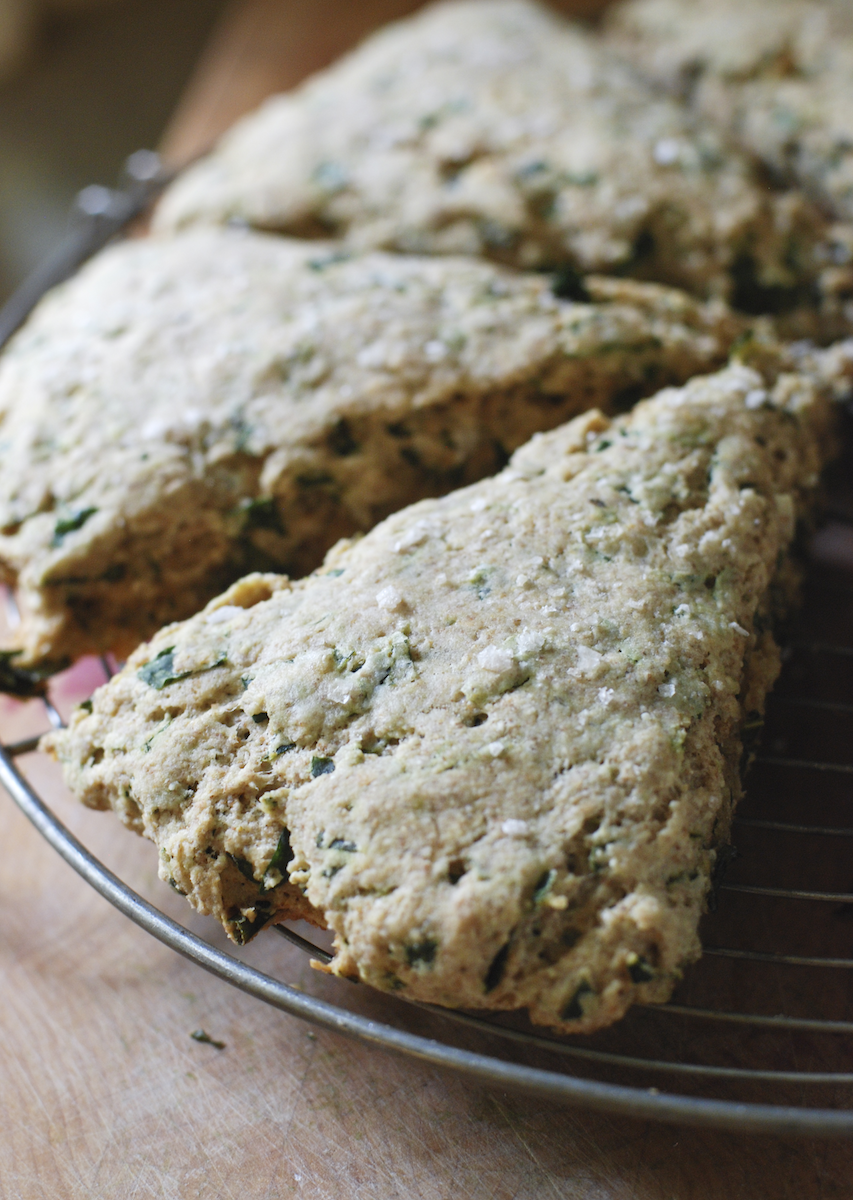 Oh kale, such a healthful, nutritious, easy to grow green.  It's good for me.  It ups the nutrient quality of my diet.  It's versatile in cooking and good raw.  Bla bla bla.  Frankly, I'm bored with kale, the poster-child hipster vegetable.  Naturally, I have loads of it in my garden.  I've packed it into eggs, sautés, salads, etc.  What's a bored girl to do?
The answer is savory scones.  On a recent weekend I found myself paging through an old cookbook called Biscuits and Scones by Elizabeth Alston.  One of her recipes was for savory olive oil scones.  Ding!  Olive oil is a wonderful foil for kale, adding a buttery, peppery goodness that balances out kale's mineral edge. The recipe also called for cheese, garlic and fresh herbs.  Hmmm.  This could be something.
I monkey'd with the recipe until I had a hearty whole wheat scone worthy of breakfast or dinner.  Filled with kale, basil, chives, thyme, garlic, sharp romano cheese and sprinkled with course salt, the scones are rich and flaky, the perfect accompaniment for eggs or ham, topped with gravy or with extra smoky tomato jam.  Now I'm hungry!