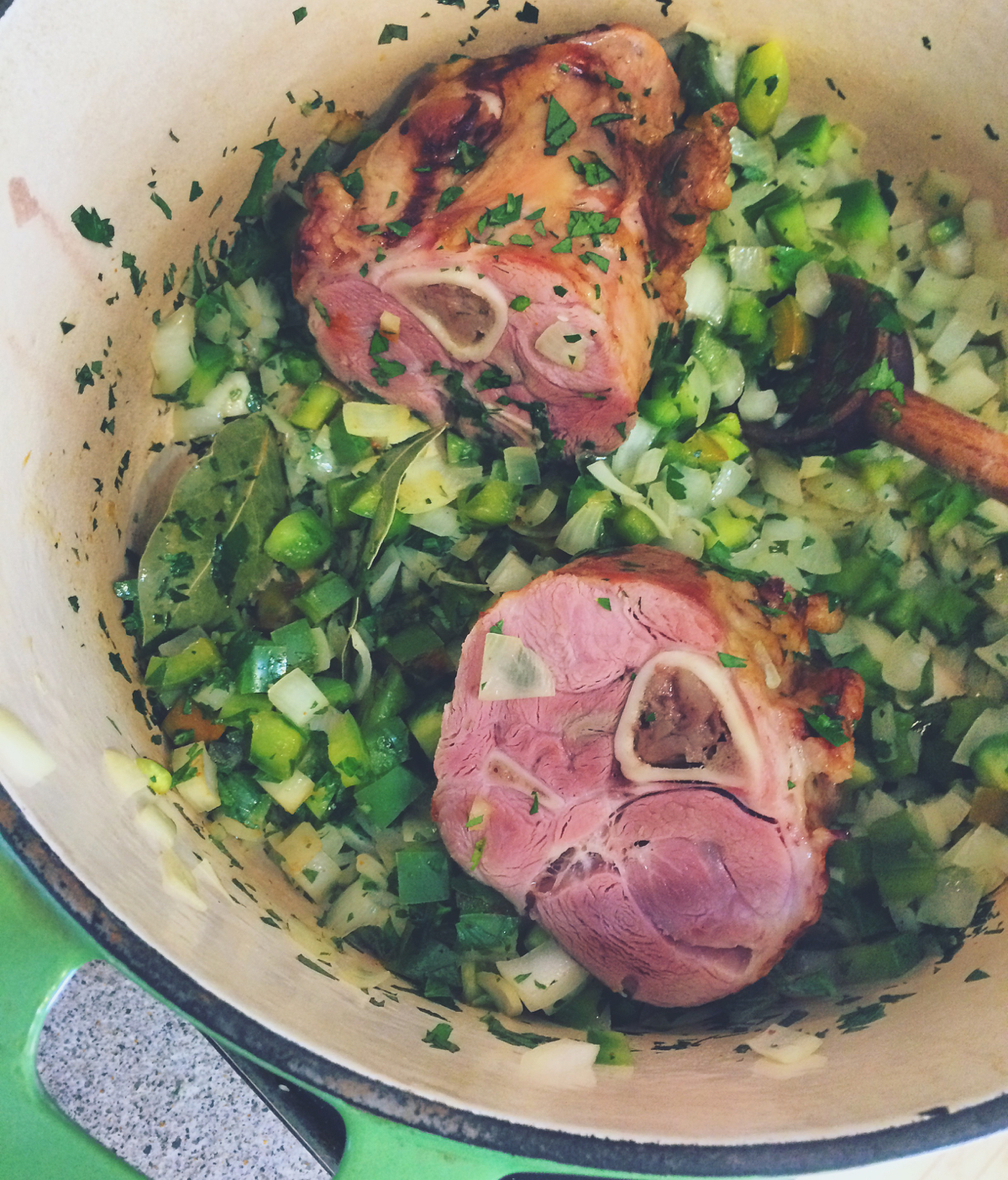 Last October I was in that food and music mecca called New Orleans.  If you've never been, and you love food like I do, you'll find that the city makes an indelible mark on your pallet. A year later I find myself craving red beans and rice in the worst way. Ironically, this dish is the perfect counterpoint to a Minnesota autumn.
This recipe is inspired by NOLA red beans, but with a distinctive Minnesota flair.  (I've noted what to leave out and replace if you want the real deal.)  Instead of straight red beans I'm using 16 bean mix, which includes not only red beans but lima, kidney, northern, pinto, black, yellow & green split peas, navy, lentils, black eyed peas, and more.  Because you cook the beans until they're creamy, it's perfectly fine if the beans fall apart. I also used vegetables from my garden including the herb lovage, which has a wonderful celery flavor.  I did not skimp on was the cayenne pepper and tabasco hot sauce.  That would just be wrong!
For Sunday supper whip up this easy bean soup and serve it with corn bread and rice.  And don't forget the hot sauce!
This is a picture of the red beans and rice from the storied Willie Mae's Scotch House that I took while in New Orleans.