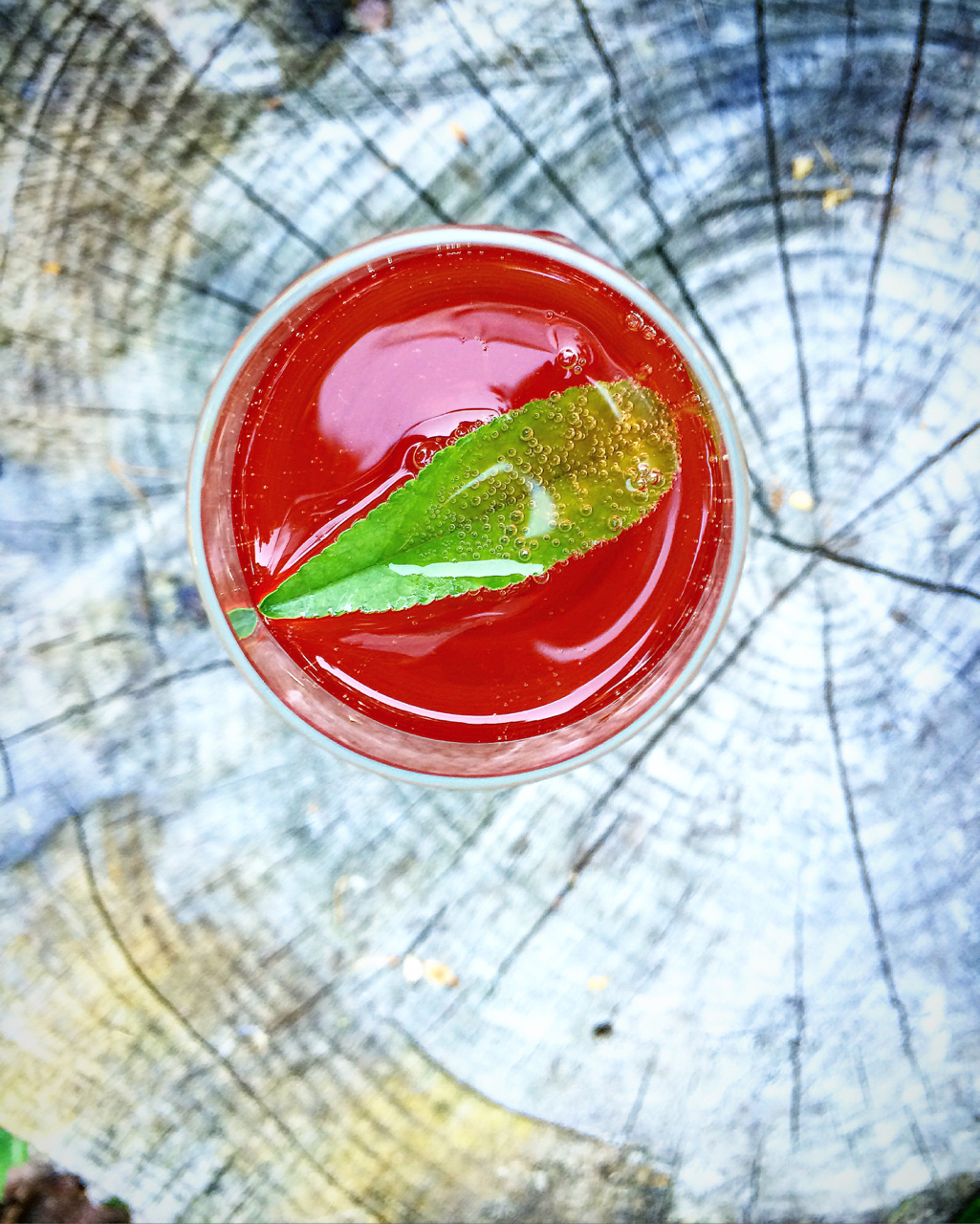 Rhubarb is the first fruit-like produce on the scene after winter.  And while it's around for a few months, I always forget to preserve it for winter.  Vodka and gin are a lovely way to capture that distinct essence of rhubarb.  
I'm not particularly fond of goopy rhubarb jam (although I'm working on a sweet and sour pickle that's promising.) Rhubarb is so common in Minnesota that many natives loath it.  They grew up forced to eat it in pies, jams and all things potluck dessert.  And while our California garden certainly had the fruity vegetable, we didn't have that pressure of eating something fresh in the spring after a long, dark, cold winter. Now that I've lived here for over a dozen years, I get it.  
Rhubarb in vodka has a delicate flavor, so when using the infused alcohol in cocktails, keep other flavorings to a minimum.  If you're lucky enough to have red rhubarb your infusion will be a pretty pink or even peach. The green rhubarb will taste great, too.
If you're really daring, use the leftover rhubarb in a distinctly boozy tart, probably for adults only.
Cheers!