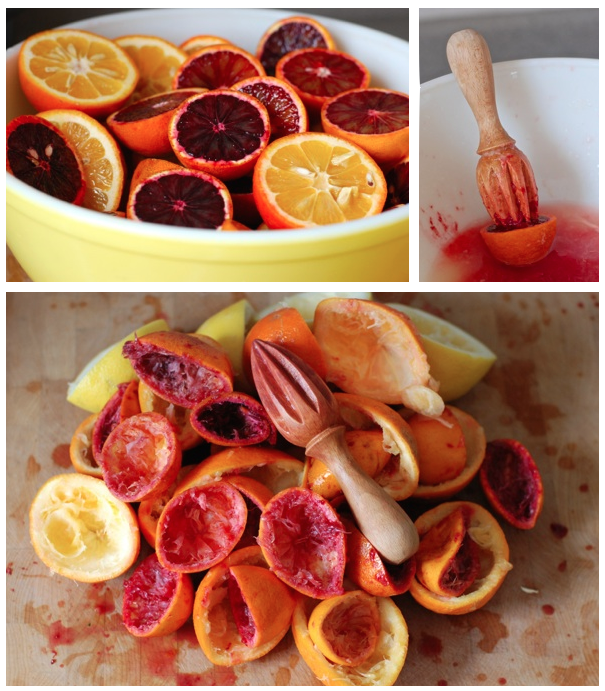 The dead of winter is where we're at. Heading for -25 windchill tomorrow and I, for one, need as much sparkle in my life as I can muster.  The irony is that citrus, the sunniest of fruits, is in season in the middle of winter. Thank you Mother Nature and modern shipping.  
Most of the time you think of preserving as a summer activity, saving the harvest for winter. But with citrus, it's the opposite.  I preserve citrus in the winter, mostly to consume in the summer, particularly citrus alcohol infusions and wine. Marmalades will easily last a year so you can give them as gifts next Christmas.  Preserved lemon and lime pickles last indefinitley.
Living in Minnesota I have tried to balance eating locally, sustainably, organically and seasonally.  It's quite a challenge in this modern world where everything is a fedex truck away. Maybe one day I'll eat nothing but what's grown in my backyard and a short hop from my house.  It's a goal.  I'm not all the way there, but I'm working on it.