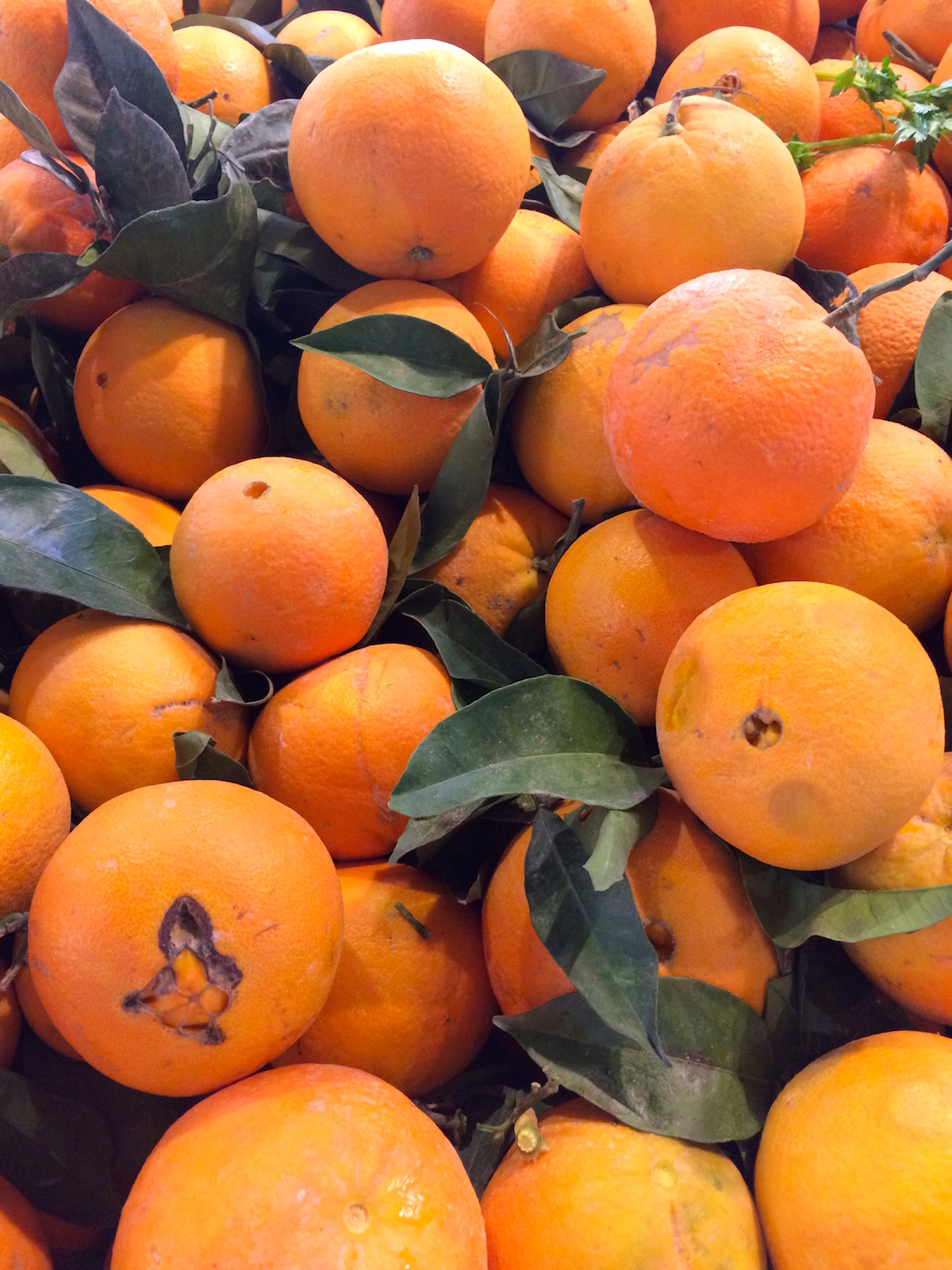 És la temporada de taronja! It's orange season! I just returned from a visit to Barcelona, that spectacular city on the Catalan coast.  While technically in Spain, the Catalan people beg to differ. They speak Catalan, then English and Spanish as required. I went over Thanksgiving break, which is around the beginning of the holiday season in Barcelona.  Their markets are overflowing with a hallmark Catalan ingredients like seafood, Iberico ham and in-season, local sweet oranges
The Catalan's use oranges in many dishes.  Escabeche sauce is used to dress tapas and preserve chilled seafood, classic Sangria uses fresh OJ, and a sweet marmalade from Tarragona uses the whole fruit, not just the peel. During this month I'm going to show you how to make all these recipes using our own seasonal navel oranges. Which of course, originally came from Spain.
In the meantime, see below for a few of my favorite citrus recipes, many of which make lovely homemade holiday gifts. If the recipe takes longer than you have (like the liqueur or gin), just leave the fruit in the bottle with instructions to decant at a specific date.
Lazy Citrus Marmalade
Navel Orange Liqueur
Grapefruit Infused Gin
White Grapefruit Ginger Kombucha
Sunny Meyer Lemon Limoncello
Small Batch Kumquat Marmalade