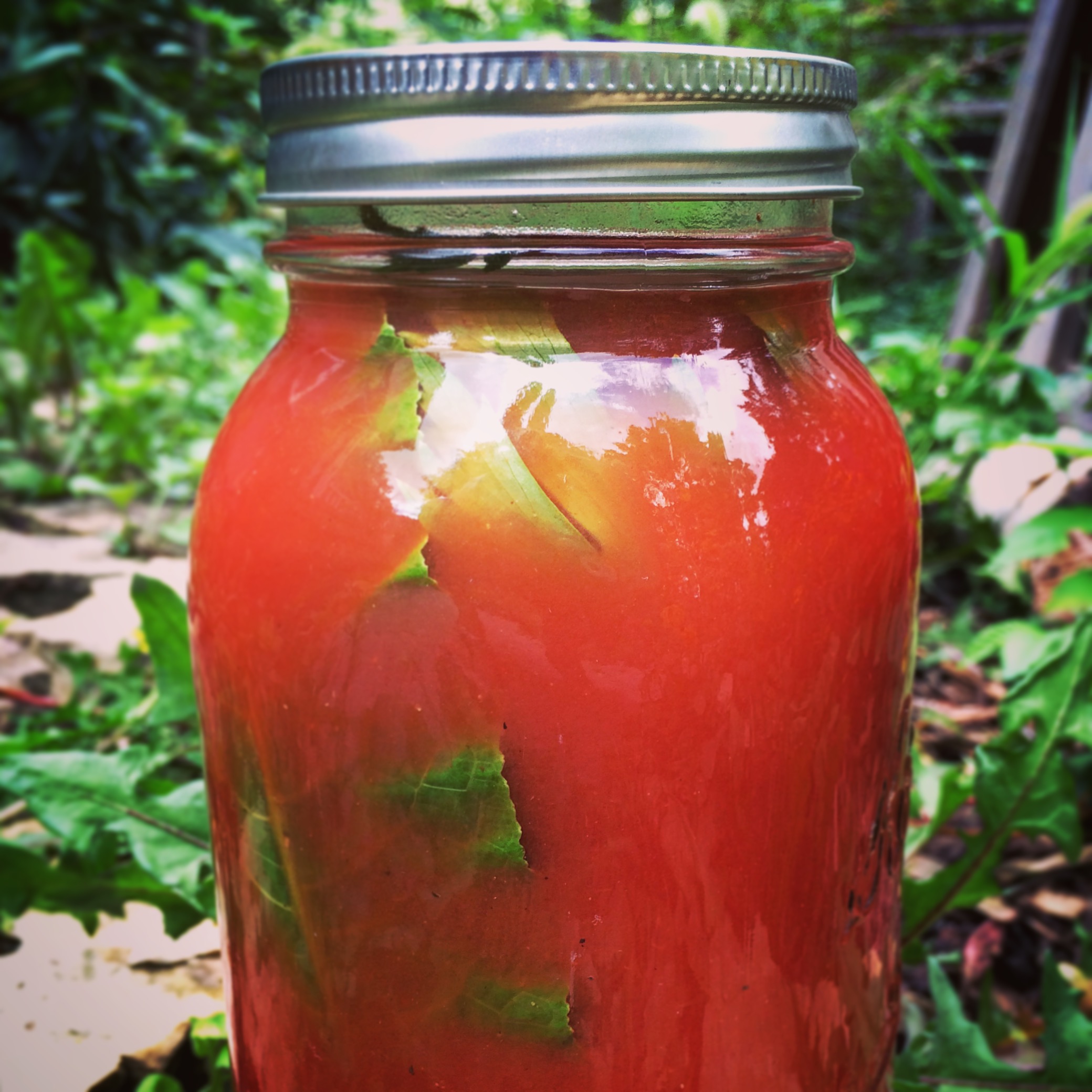 I can a lot of heirloom tomatoes. Heirlooms are know for being a bit watery, so after canning the tomato flesh, I am left with loads of juice. What's a girl to do? Make Bloody Mary Mix, of course. The mix is super easy. Just combine juice with seasonings and herbs, then can for 45 minutes in a boiling water bath.
I have a giant patch of horseradish root plants as well as a biennial lovage plant that I use to season the mix.  Lovage is like super celery, tasting more like celery seed, which is called for in most bloody mary mix. The leaves, combined with the cocktail mixture, make a lovely herbal bloody mary mix.  If you don't have horseradish leaf you can use prepared horseradish.  If you don't have lovage, you can use celery leaves or celery seed.
Drink this mix straight as a spicy tomato juice, combine with vodka  for a classic bloody mary or with beer for a michelada.  Your brunch date just got a whole lot more fun!