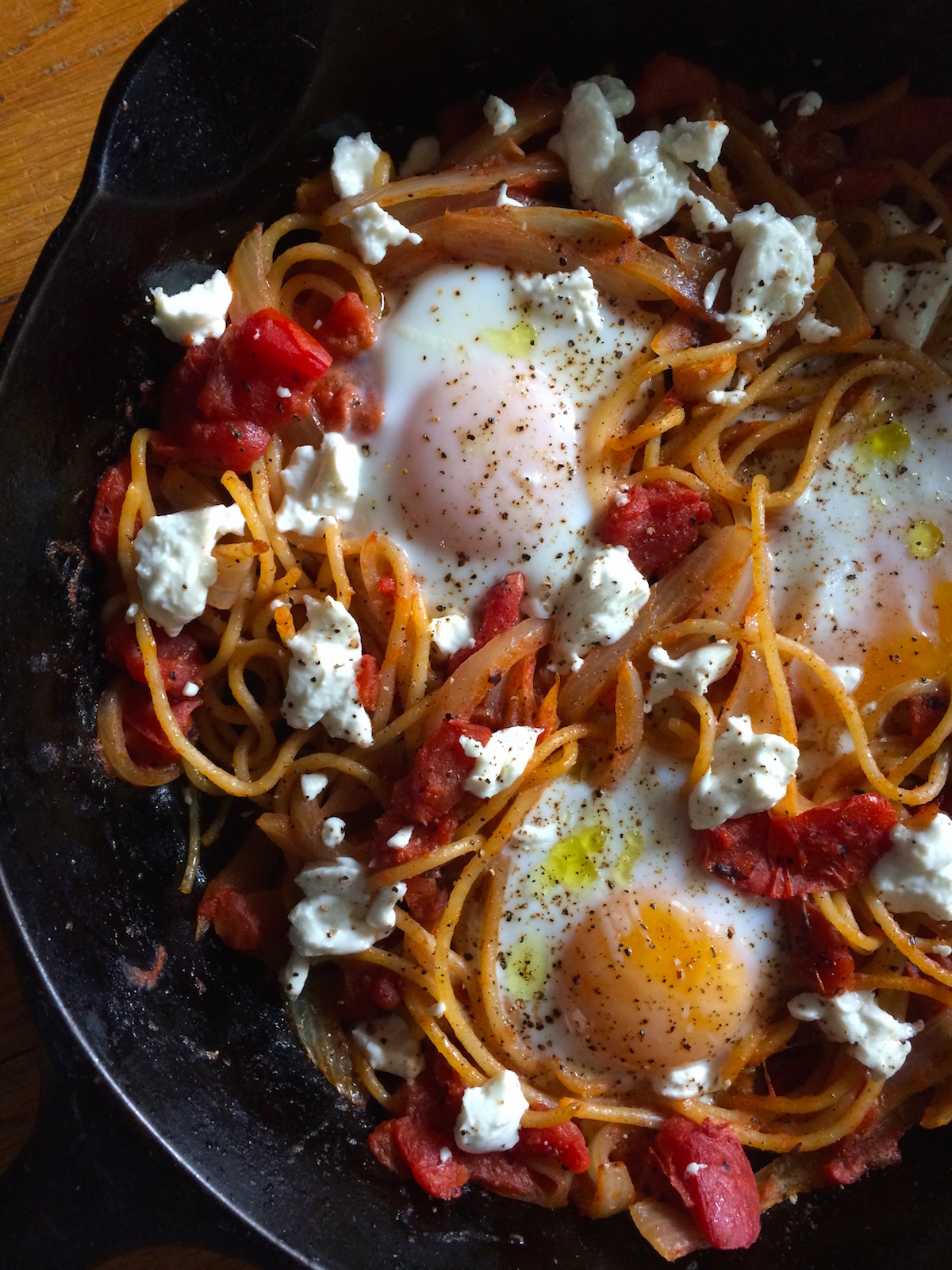 Ever wonder what I do with all my canned tomatoes or my backyard chicken eggs?  Here are two super easy recipes right out of your pantry: Fire Roasted Tomato Butter Sauce and Spaghetti and Eggs. 
The Fire Roasted Tomato Butter Sauce is based on a super simple sauce by famed Italian cookbook author Marcella Hazan. Using nothing but canned tomatoes, onion and butter, you get an easy sauce that you can make in an hour any day of the week.  I've elaborated on the classic by using fire roasted tomatoes and slicing the onions, yielding a chunky sauce that I serve over pasta or roasted vegetables.
Spaghetti and Eggs are the highest form of leftovers.  I learned to make this dish from my stepfather, Paul, who's Sicilian father had run a small Italian restaurant in his home town.  If we had pasta, it always ended up in eggs the next morning, as did most of our leftovers.  This dish got me through many an early morning physics test my senior year of high school, and became a staple frugal breakfast for me throughout college.
Now a days with chickens in my backyard, we are never without eggs.  And between my home grown, canned tomatoes and working for Muir Glen Organic, tomatoes are always around.  So next time you have leftovers, whip up some spaghetti and eggs.  You'll wonder why you didn't just make them for dinner.