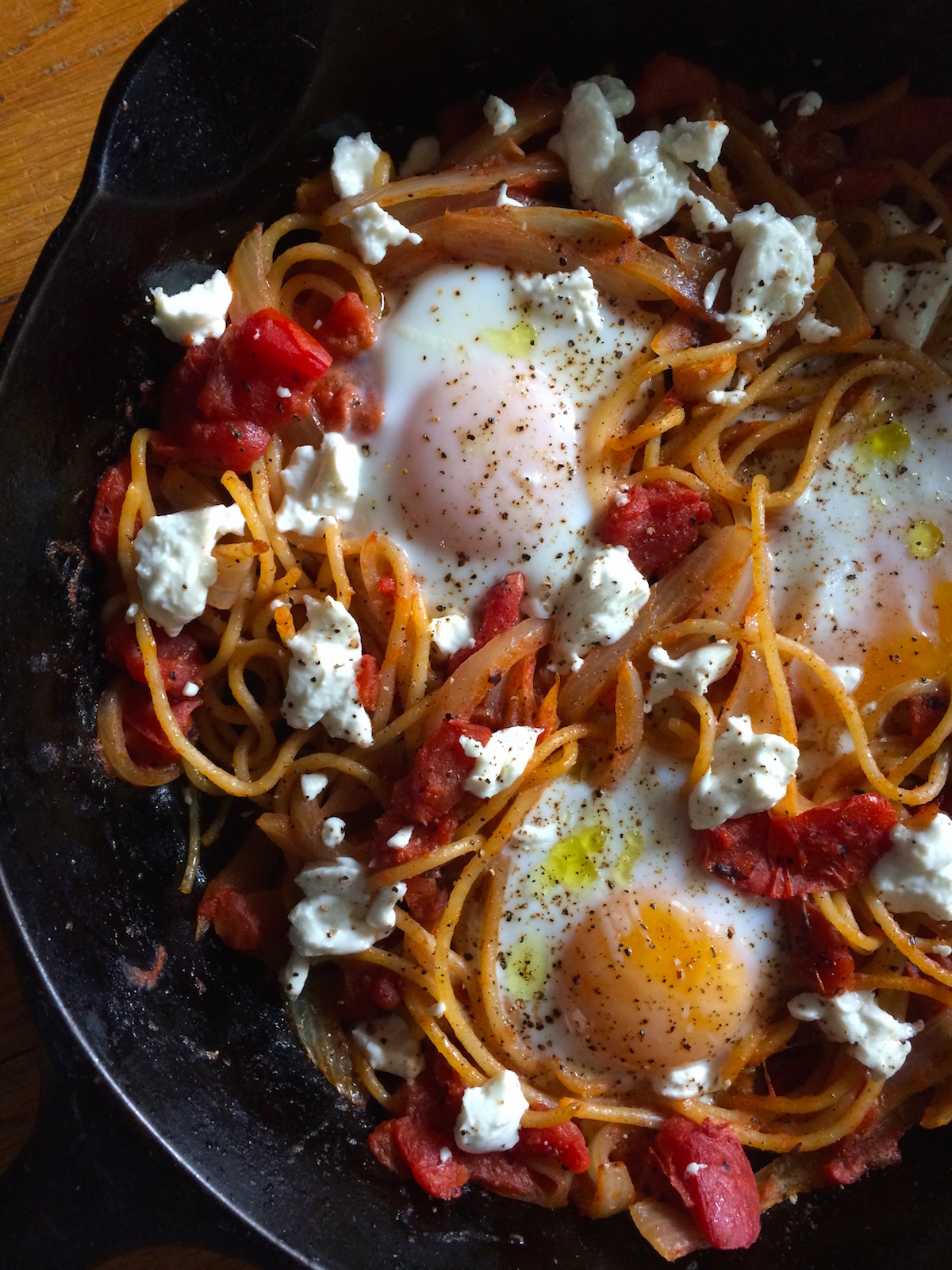 Made primarily from leftovers, this recipe can also be made from scratch if you have time on a weekend morning to make the sauce and spaghetti.  
Ingredients:
2 tbs butter
1 1/2 cups Fire Roasted Tomato Butter Sauce or other leftover chunky tomato sauce
2 cups cooked spaghetti or linguini
4 eggs (mine are from the backyard–local/pastured taste amazing!)
1/2 tsp ground cumin
1/2 tsp smoked paprika
kosher salt and freshly ground black pepper to taste
freshly grated parmesan cheese
2 oz fresh goat cheese
Instructions:
Heat broiler to high.
Melt butter in a heavy bottomed pan, like caste iron.  When bubbly, add spaghetti and fry until it begins to crisp slightly.  Add fire roasted tomato butter sauce or other chunky tomato sauce to the pan, along with ground cumin and smoked paprika.  Heat sauce through.
Make 4 wells in the pan and crack an egg into each well.  Cook on the stove top until the egg whites begin to set on the bottom and the sauce is bubbling.  Then set under a broiler until the eggs are just set and the yolks are still soft. Remove from oven and sprinkle with parmesan cheese and blobs of goat cheese.  Server immediately else your yolks will harden.
This is awesome served with a green salad (yes, for breakfast, even!)