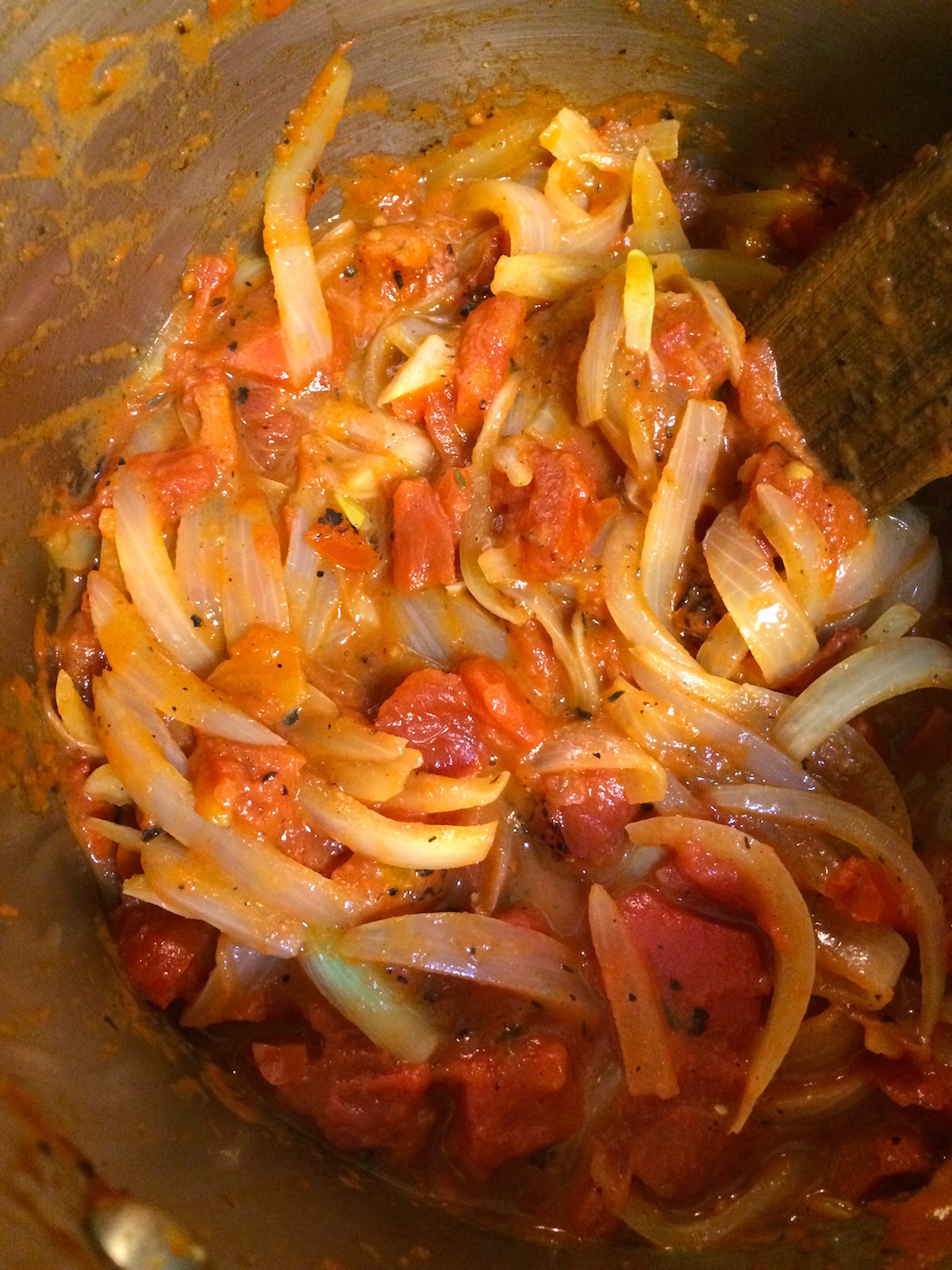 Classic original recipe by Marcella Hazan
Ingredients:
8 tbs European-style cultured unsalted butter, cubed
3 1/2 cups diced fire roasted tomatoes in juice or 1 28-oz can
(when I'm out of my own canned tomatoes, I use Muir Glen Organic (before & after I started working for them!)
1 large sweet onion (vidalia or walla walla), peeled & thinly sliced lengthwise
kosher salt, to taste
freshly ground black pepper, to taste
Instructions:
Melt butter in a sauce pan.  Add onions and sauté until softened but not brown.  Add fire roasted diced tomatoes and juice to the pan.  Simmer for 30 minutes, then season with salt and pepper before serving.