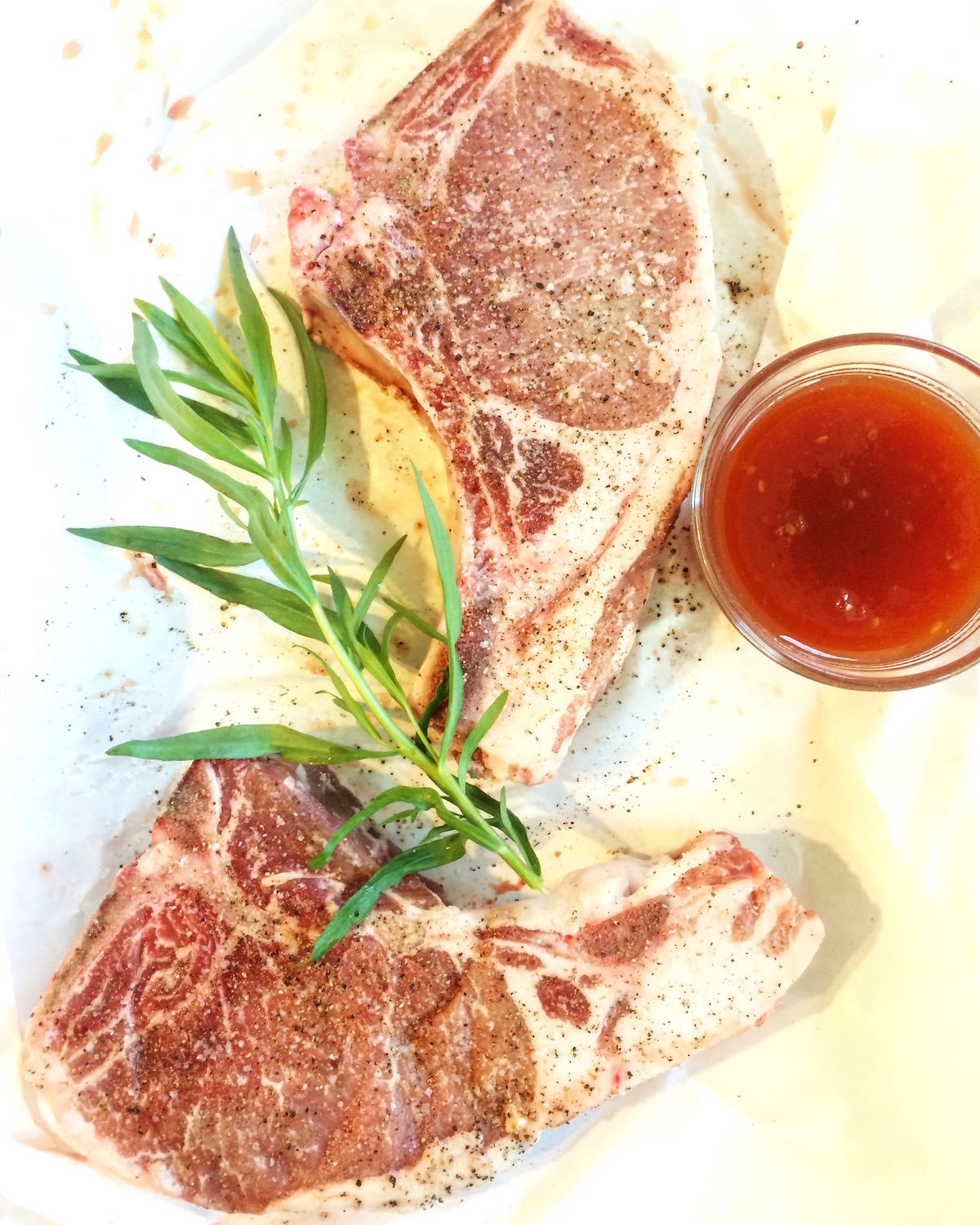 This simple sweet and sour sauce depends on quality ingredients for its flavor. The honey in particular will be your standout note, so use something you really like — seasonal is even better.
Ingredients:
1/2 c raw cider vinegar
1/4 c local honey
1/4 c pureed canned tomatoes
pinch of salt
fresh herbs or spices, if desired (see below)
Instructions:
In a small sauce pan bring the vinegar a boil and reduce by half.  (Your house will smell like pickles. Embrace it.)
Add the honey and bring back to a boil.  Boil the mixture on medium to medium high until big bubbles form and the sauce looks like a thin candy syrup.  
Stand back and add the pureed canned tomatoes. The sauce might foam up on you so be ready to swirl or stir it down.  
At this point adding a teaspoon of freshly chopped herbs like tarragon, rosemary, or thyme would add a lovely fresh quality to the sauce. Alternately you could add minced ginger, Thai basil or fresh minced hot chiles.  Another options is to add a half a teaspoon of smoked paprika or garam masala. Or add nothing at all. This sweet and sour sauce works beautifully on its own, too.
Bring the sauce back to a boil on medium heat and boil it back down to the same thin syrupy consistency as before. Remove from heat and add a good pinch of salt. 
To serve, drizzle a little on rich meats like pork or beef chops, duck or chicken thighs, fatty fish like salmon or tuna, or toss with pan fried or grilled shrimp.  This sauce would also be fantastic on cauliflower steaks, roasted potatoes or squash.  Don't forget to pour it over pungent cheese on your cheese board!
The gastrique will last for several weeks in the refrigerator.