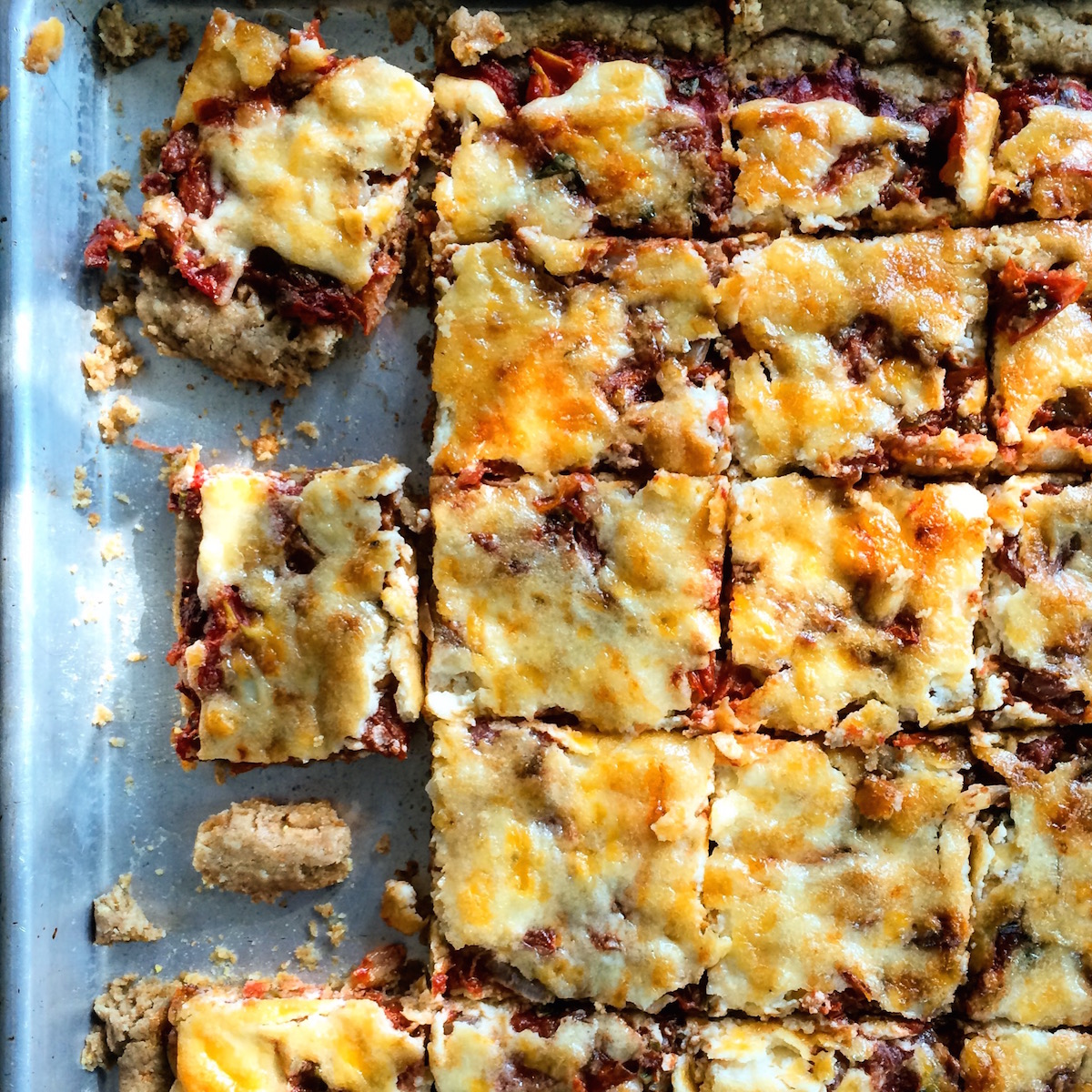 My good friend recently threw an end-of-summer hurrah, complete with a giant slip-and-slide, bonfire and an endless spread of picnic eats and drinks.  No one at the party wished to cook, what with the slip-and-slide and all, so easy finger food was the order of the day.  Since my kitchen countertops are overflowing with tomatoes, I made a half sheet pan of Southern Tomato Pie, cut in to squares, for the tired sliders to snack on between flinging themselves down the hill.
This pie takes tomato flavor to eleven.  We often associate this type of preparation with "Italian" or "Pizza," but this is anything but.  It's tomatoes for tomatoes sake, with only a dash of herbs, mostly just salt, pepper, cheese, mayo (yes, don't skip it!).  Also, I've added a short flaky lard cornmeal crust, which to my mind makes this both more Southern and more delicious than might be legal.
I'd be remise in not mentioning that this recipe is heavily inspired by chef Vivian Howard of  Chef & the Farmer in Kinston, North Carolina.  I saw her TV show, A Chef's Life, on PBS and was so thrilled to see tomatoes treated with such reverence that I had to try her recipe.  I've retooled it a bit, particularly with the cheeses and lard crust, but please try Vivian's tomato pie recipe, as well as her other fantastic modern takes on southern recipes.