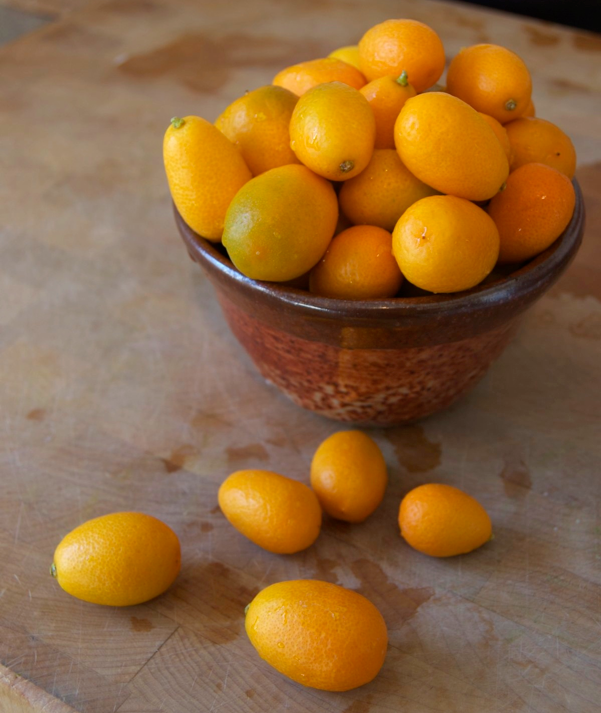 I have a confession to make.  I do not love marmalade.  I know I should.  I want to.  All that gorgeous fruit in colorful arrays, brightening the cold winter days.  The smell of cooking marmalade is divine.  I love citrus rind in dressings and desserts, risottos and sauces.  But when it comes to spreading it on toast, the bitterness is to much for me.  I love bitter things, just not on my toast. 
At the market the other day, I saw a lovely pile of kumquats.  Kumquats are such strange little fruits with their sweet rind and sour centers, kind of like sour candies that the kids love (OK, me too).  Wait, maybe I should try marmalade with these.  Eureka!
Here follows my simple kumquat marmalade recipe.  It doesn't require days of soaking, boiling, and straining like many recipes.  The sweetness of the kumquat peel mixed with the tartness of the juice make for a wonderfully tangy jam, while the bitterness takes a far back seat in the proceedings.  I made a very small batch, so don't be intimidated if you can only find an 8 oz container of fruit.  It totally works!  The only labor intensive part of this recipe is picking the seeds out of each little kumquat.  This recipe should double quite nicely.