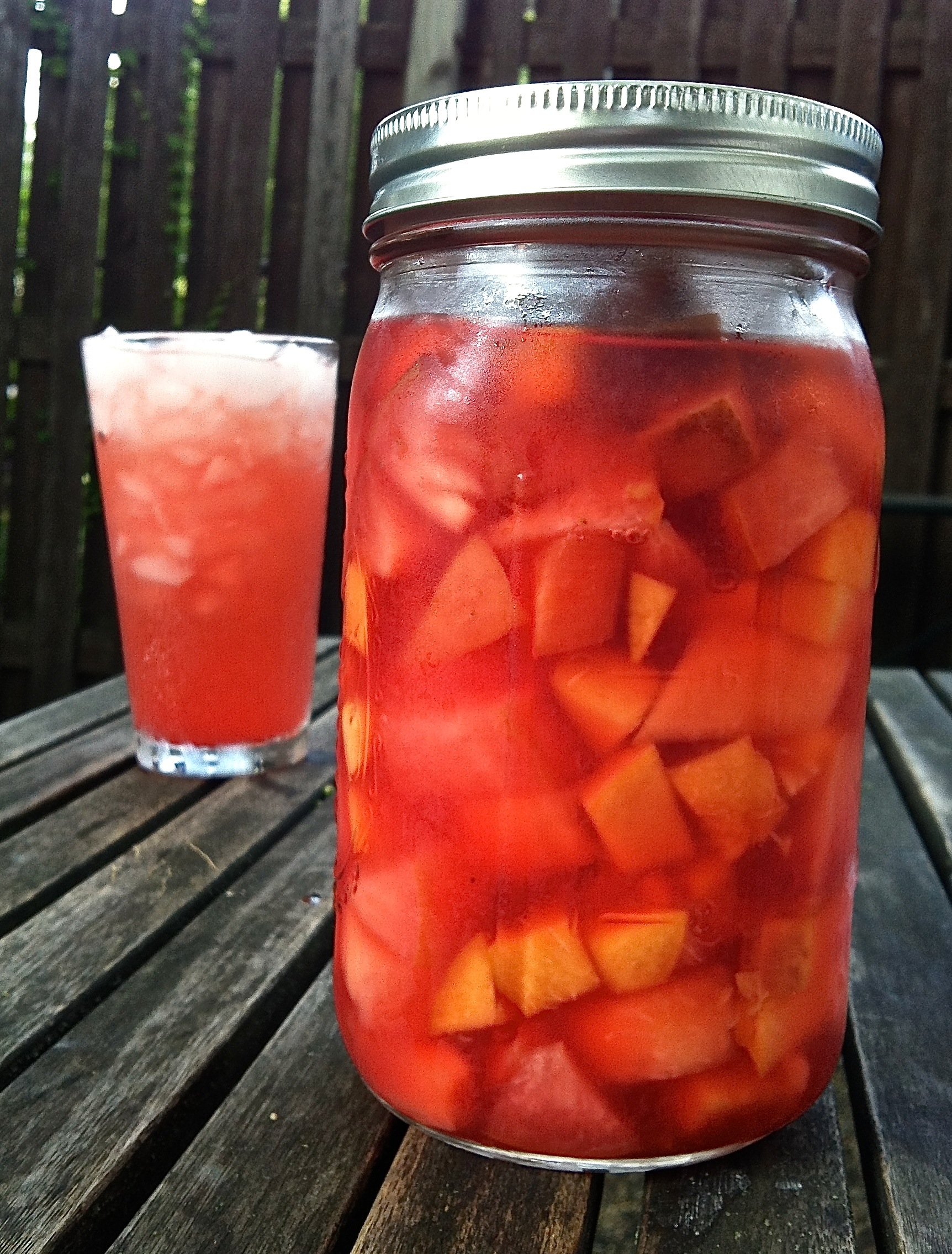 Pluots are a lovely plum/apricot hybrid stone fruit that pop up in markets in early to mid summer. More plum than apricot, they come in a wide variety of jeweled colors from black purple to pink to coral to yellow. The intensely sweet fruits hold up well in fruit salads, pies, and sangria. Oh, the sangria. And thus begins my story.
I don't normally drink riesling wine as I've had a hit-or-miss series of tastings that ranged from acrid to syrupy sweet. Recent labeling trends have helped by noting dry to sweet levels on many riesling bottles. Thus I was at the wine story recently and decided that I should take a chance on a nice dry riesling for a backyard summer party.  In my haste, I grabbed the wrong bottle.  At home I opened the bag to find a late harvest dessert riesling. (insert swear word here)  This would not do.  I had people coming, a birthday party to throw, adults with hyperactive children swirling around them. The adults would need wine. I would need wine!
As luck would have it, I had a whole crisper drawer full of pink Dinosaur Egg Pluots, a couple of limes and some grapefruit gin.  Time to make sangria!  Instead of adding sugar, I added the sweet, fruity late harvest riesling, which was balanced out nicely by the tart limes and slightly bitter, herbal grapefruit gin.  The adults were saved.
After the party I had over a quart of booze-macerated Pluots.  In went a box of low sugar pectin, two cups of sugar, a little more lime and violá!  Pluot Riesling Jam.  My little riesling accident turned out pretty well.  I may actually buy more riesling just to make the one-two punch of sangria and jam.