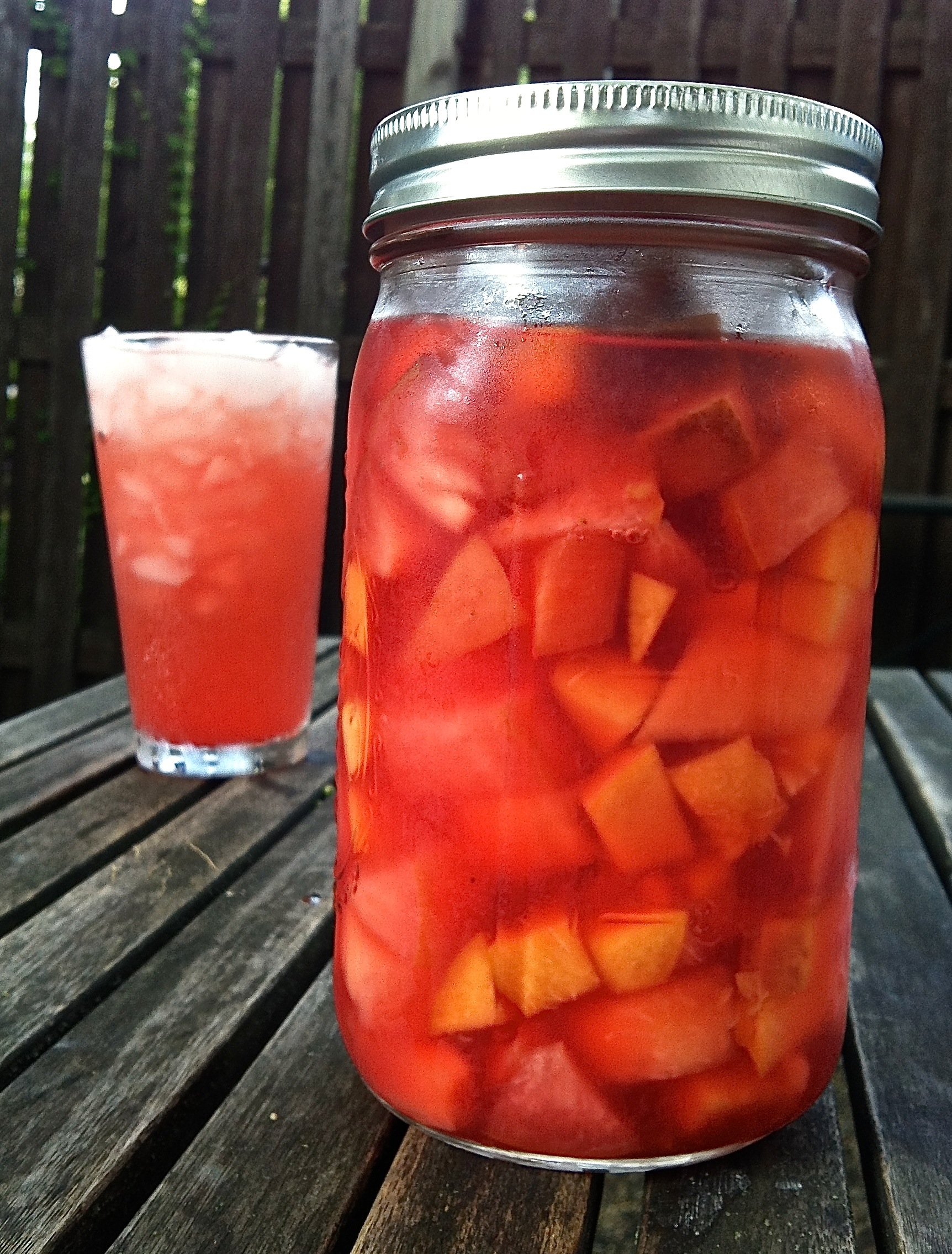 Ingredients:
8 cups Pluots (about 4 lbs)
4 limes
1 bottle sweet riesling
1 cup gin or vodka
Instructions:
Make the day before your party so the Pluots have time to release their juice into the sangria.  
Chop unpeeled Pluots into chunks. Remove the peel from one lime with a peeler.  Juice all 4 limes.  Add Pluots, lime juice, lime peel, riesling and gin to a container and allow to sit in the fridge overnight.  The next morning stir the batch, taste for desired sweetness, and add either sugar or more lime juice to balance.  Serve cold.  
Also great mixed with champaign at the last minute for a bright pink sangria champaign cocktail, or with club soda as a spritzer.