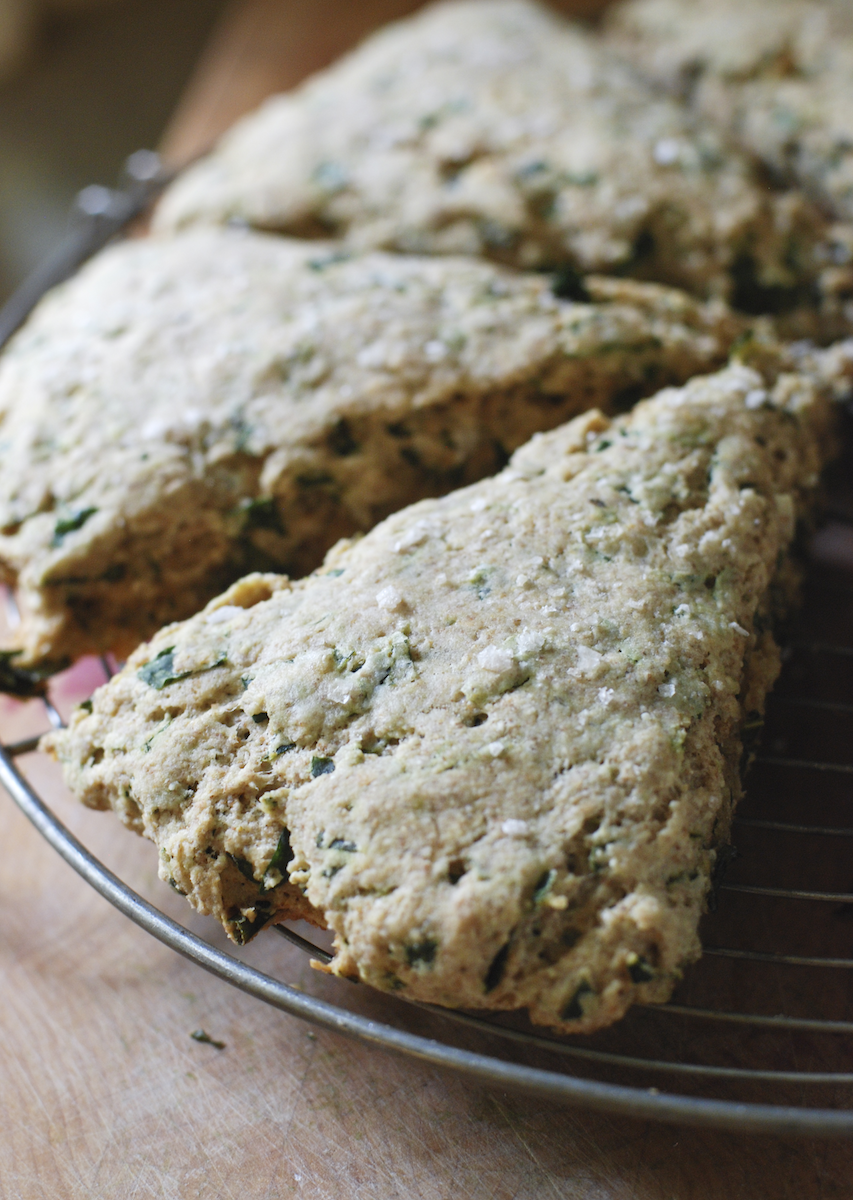 Adapted from Biscuits and Scones by Elizabeth Alston
Ingredients:
2 c wheat flour
1/2 c flavorful cheese
2 cups kale leaves, stems removed, chifonaded
1 tbs baking powder
1/2 tsp baking soda
1/2 tsp kosher salt
1/2 tsp black pepper
1/2 c yogurt
1/3 c olive oil
1 large egg
1 clove garlic, minced
2 tbs green onions, minced
1 tsp fresh thyme or oregano, minced
milk
flaked salt
Instructions:
Preheat oven to 375 degrees. Combine flour, cheese, kale, herbs and baking powder, baking soda, salt and pepper in a bowl. Separately, combine yogurt, olive oil, egg, garlic. Add wet ingredients to the dry, and gently stir until a dough forms.
Turn the dough out onto a floured surface and knead a few turns. Form dough into a ball and transfer to a greased cookie sheet. Gently flatten the ball into a wheel that is 2/3rds of an inch thick. With a knife, divide the wheel in to eight wedges. Brush the wedges with milk then sprinkle lightly with flaked salt.
Bake for 15-20 minutes until the scones are lightly browned. Cool on a wire rack. Serve with savory toppings like homemade mayonnaise, sliced ham or extra smoky tomato jam. These scones make a mean tomato sandwich.