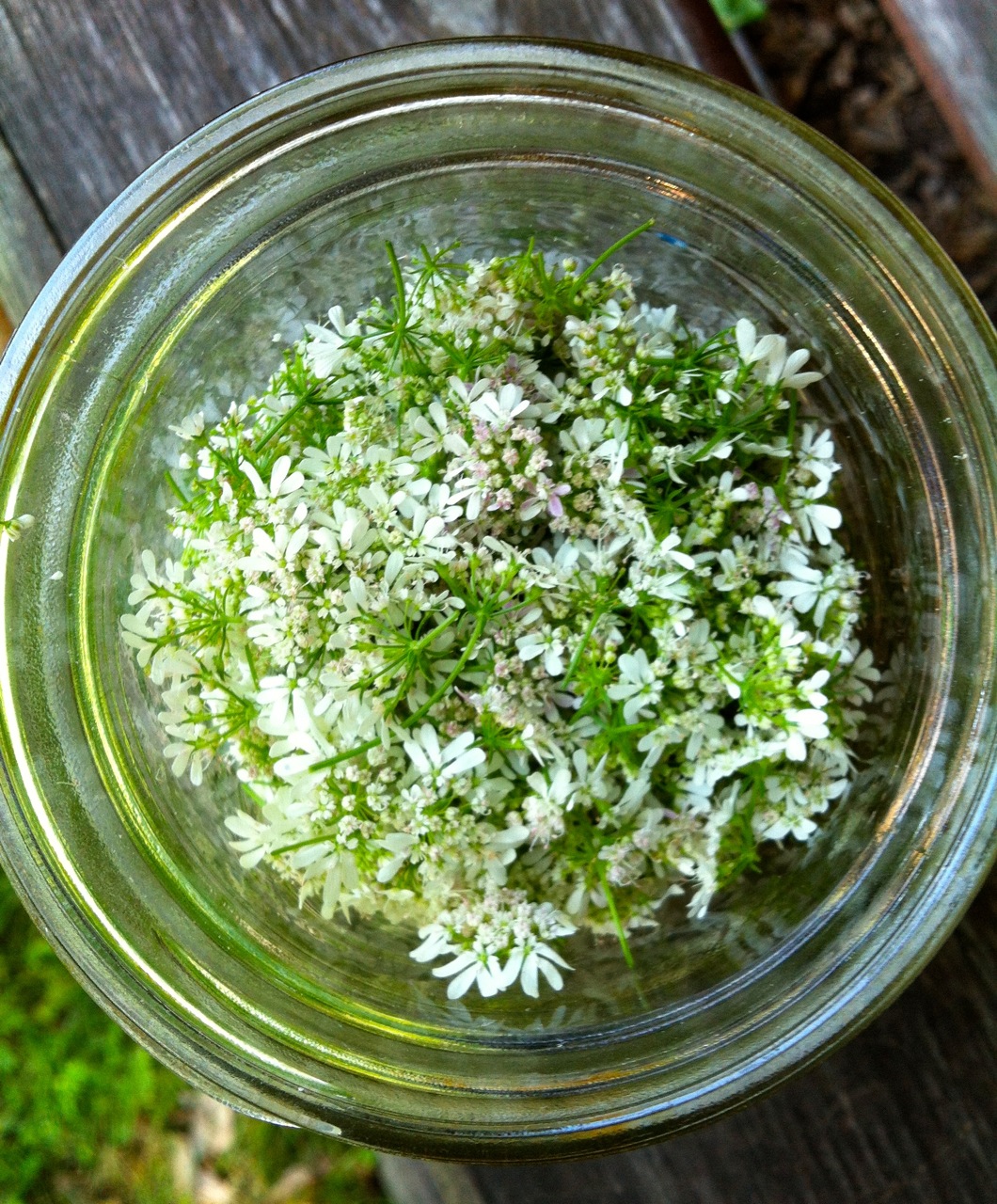 Ingredients:
2 cups fresh coriander flowers
1/4 cup sugar
1 1/2 cups vodka
Instructions:
Pick the coriander flowers in the morning when they are fresh and cool.  Try to leave the stems behind or you'll have cilantro liqueur (not bad either).  I used scissors, which made quick work of the flower heads.
Place flowers in a pint glass jar with a lid.  Add sugar and fill to the top with vodka and top with a lid.  Shake the jar to dissolve the sugar.  Store is a dark cool place for 2 weeks.
After two weeks, strain the liquid, first through a mesh strainer, then through a paper towel, which removes the fine pollen and debris.  Store in the freezer.  I drink it straight up or serve over ice with a squeeze of lime  and a splash of soda.  Tastes like summer.