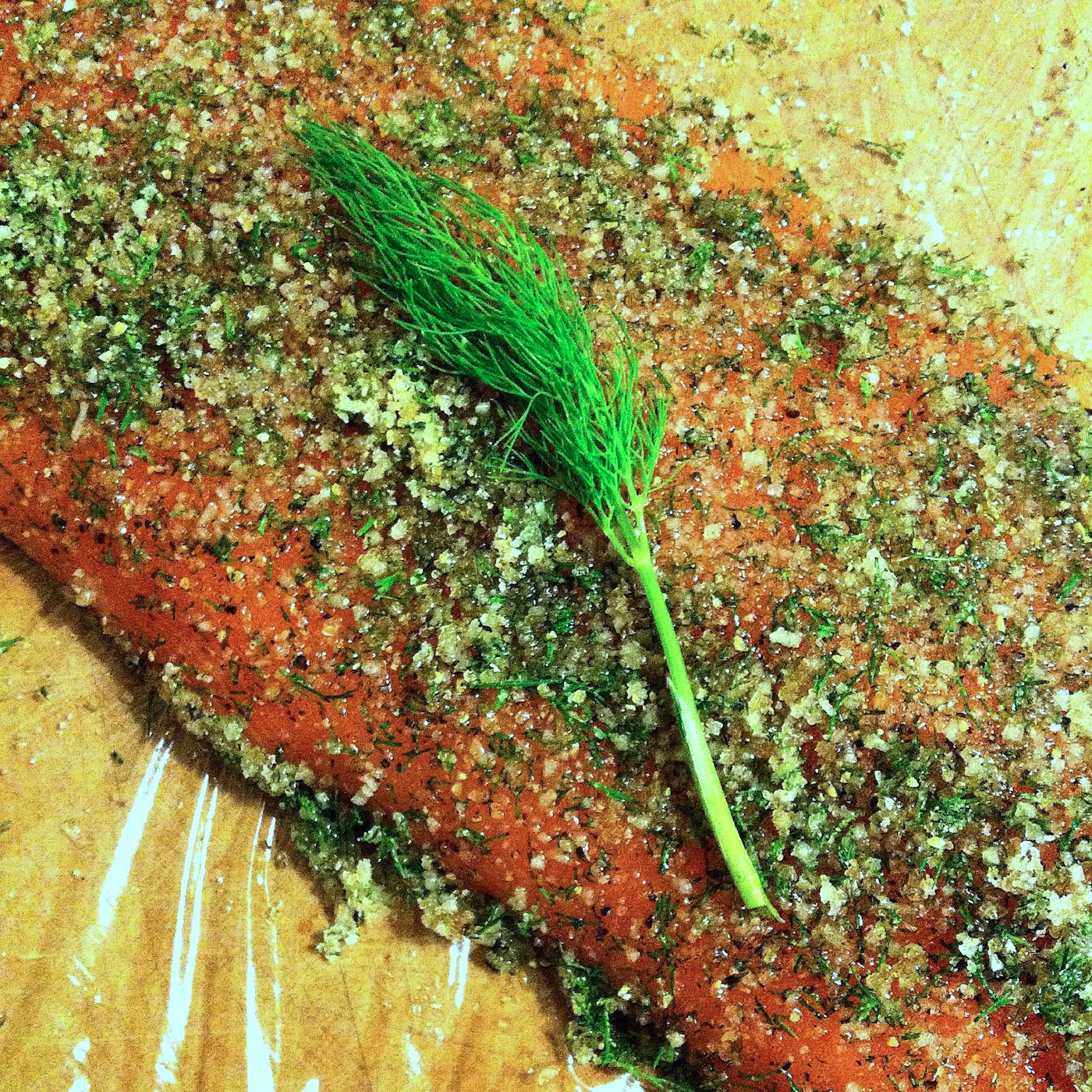 Ingredients:
1 1/2 lb fillet of fresh wild salmon, skin on
2 tbs flaked sea salt
2 tbs sugar
1 tsp fresh black pepper
3 tbs chopped dill
3 tbs grapefruit infused gin, vodka or aquavit (optional)
Instructions:
Have your fish monger remove the pin bones from your fillet, leaving the skin on (much easier to slice, trust me.)  In a bowl combine salt, sugar, pepper and dill.  Sprinkle the flesh of the salmon with the salt mixture until all the mixture is used.  Place the salmon in a ziplock bag or snug fitting container skin-side down.  Add the gin and seal the bag, removing as much air as possible.  You want the resulting brine to be in constant contact with the fish.  Refridgerate for at least 24 hours or as long as 48 hours, flipping the fish at least once.  
When ready to serve, drain the fish and thinly slice, using the skin as a guide.  I like to accompany the fish with a yogurt dill sauce made by mixing chopped dill with whole milk yogurt, salt and pepper.  Serve on crusty buttered bread.  Toast summer.