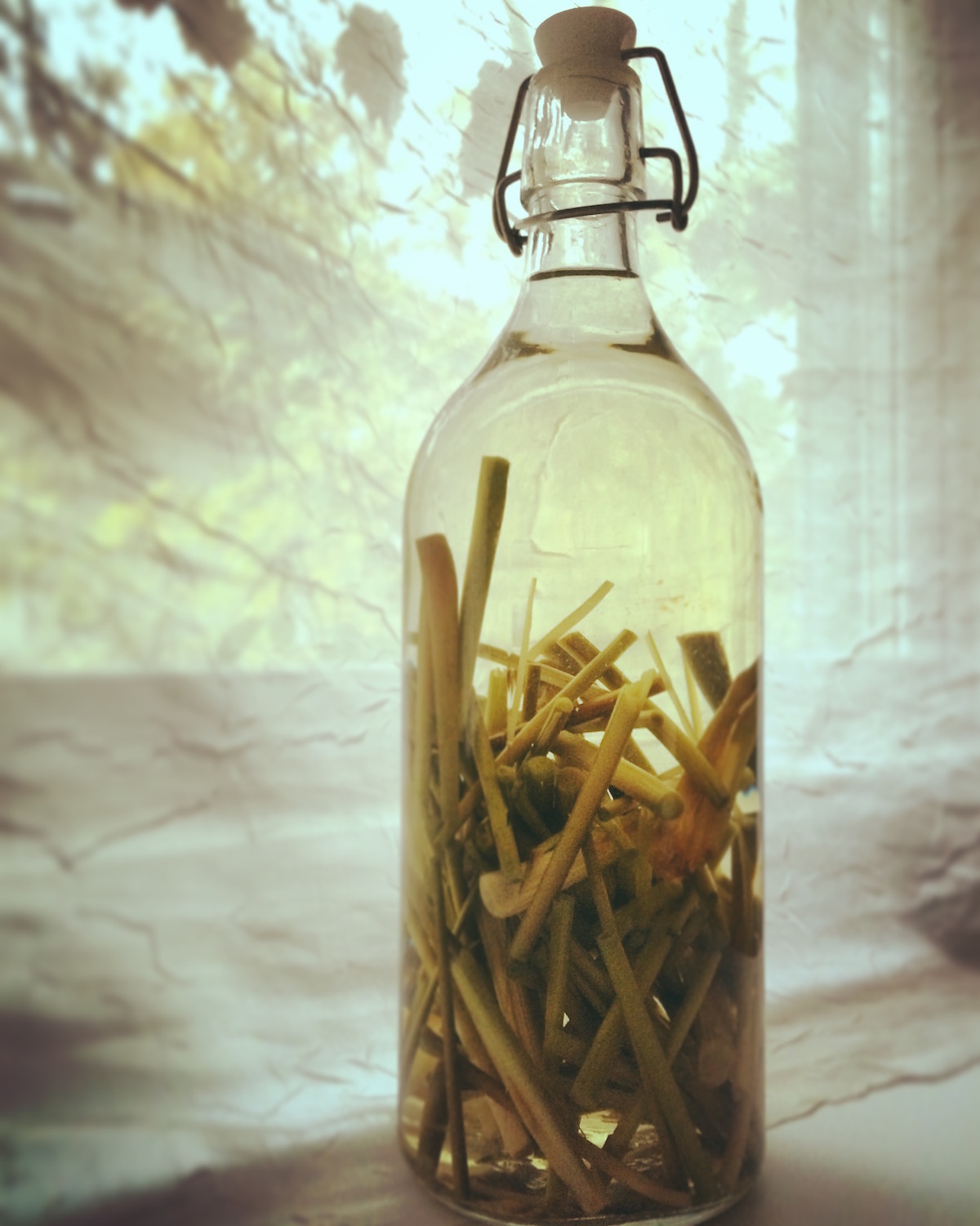 Every year I grow lemongrass, but Minnesota winters are to cold for the perennial grass to survive the hard frosts.  In past years I've only used it seasonally during the summer, but this year I had a better idea.  I infused the stalks in vodka.
I'm sure this is not a new idea, but sometimes it takes a beautiful backyard garden full of herbs and the threat of frost to kick ones brain into action.  I should have done this years ago!  Lemongrass has such a wonderful citrusy flavor, of course it would be perfect for booze. (head smack)
I can't wait to make a Lemon Drop or Tom Collins cocktail with this lemongrass vodka.  And when I strain out the lemongrass stalks I plan to freeze them and use them in curries and teas.  This idea makes me want to plant a lot more lemongrass next year.
Happy cocktail hour!