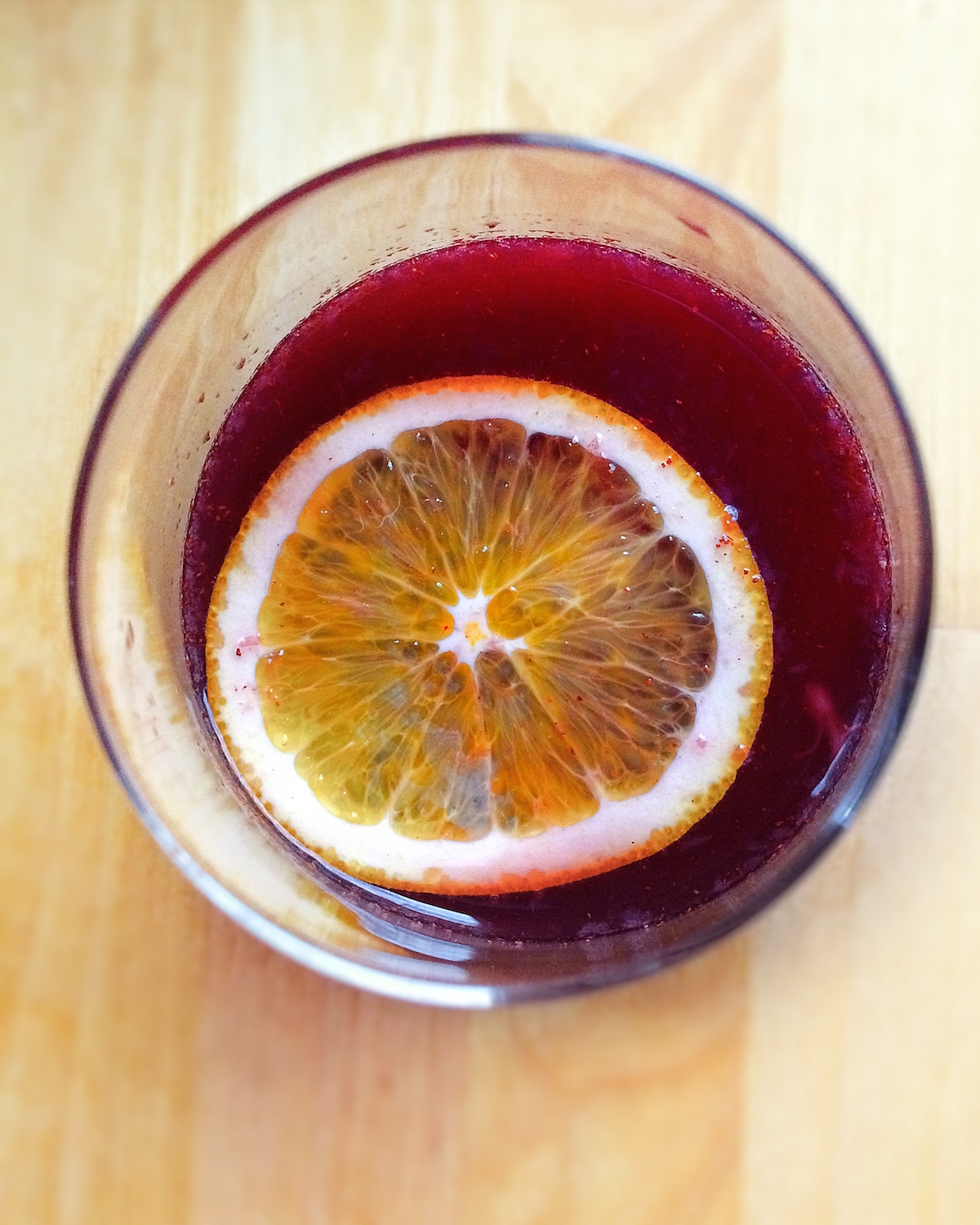 I'm still dreaming about Barcelona. Food, wine and art saturate the place, making it my perfect destination. If I want to evoke Barcelona with no effort? I open a bottle of cava. A little more effort? I make sangria.
I've always known sangria was supposed to be easy, but Barcelona laid bare all pretense. Sangria is for everyday, something quick you mix up with a few ingredients to make an average wine a little more.  Add orange juice, toss in some seasonal fruit, cinnamon and sugar, chill and enjoy. There were only two "must do's", according to our Barcelona cooking teacher: The orange juice must be fresh and the cinnamon must be canela, the cinnamon from Mexico. Can use use the regular kind? Sure. But the canela really gives it a spicy quality without much work.
I've found that leaving this in the refrigerator longer is better, as it really let's the spices and fruit shine through.  If you are in a rush, use ground cinnamon.
Salute!