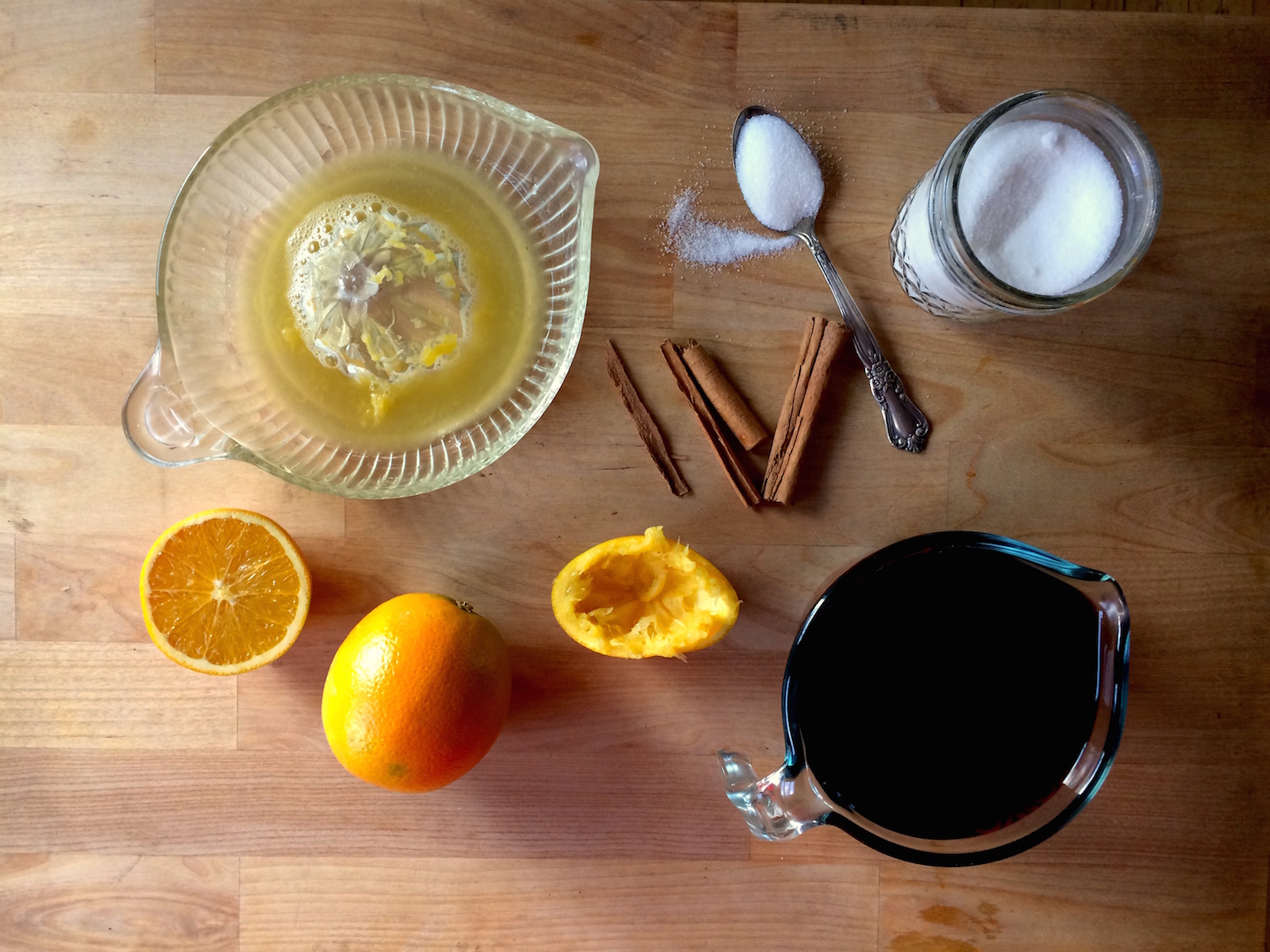 Ingredients:
1 bottle chilled medium body red wine, (rioja, pinot noir, gamay, barbera)
1 cup fresh squeezed orange juice
1/4 cup granulated sugar (or more to taste)
2 sticks canela cinnamon, or 1 tsp ground canela (regular cinnamon may also be used)
1 each orange, lime & lemon, cut into thin rounds
2 cups fruit cut into chunks: strawberries, peaches, plums, apple, etc.
2 cups cold club soda
Instructions:
In a large pitcher combine the wine, orange juice, and sugar, stirring until the sugar dissolves. Add the orange, lime and lemon slices, fruit and canela cinnamon. Refrigerate until well chilled, about 1 hour.  2 -3 hours or overnight is even better.
Remove from the refrigerator and add the soda. Serve in glasses over ice with chunks of fruit and a citrus round.