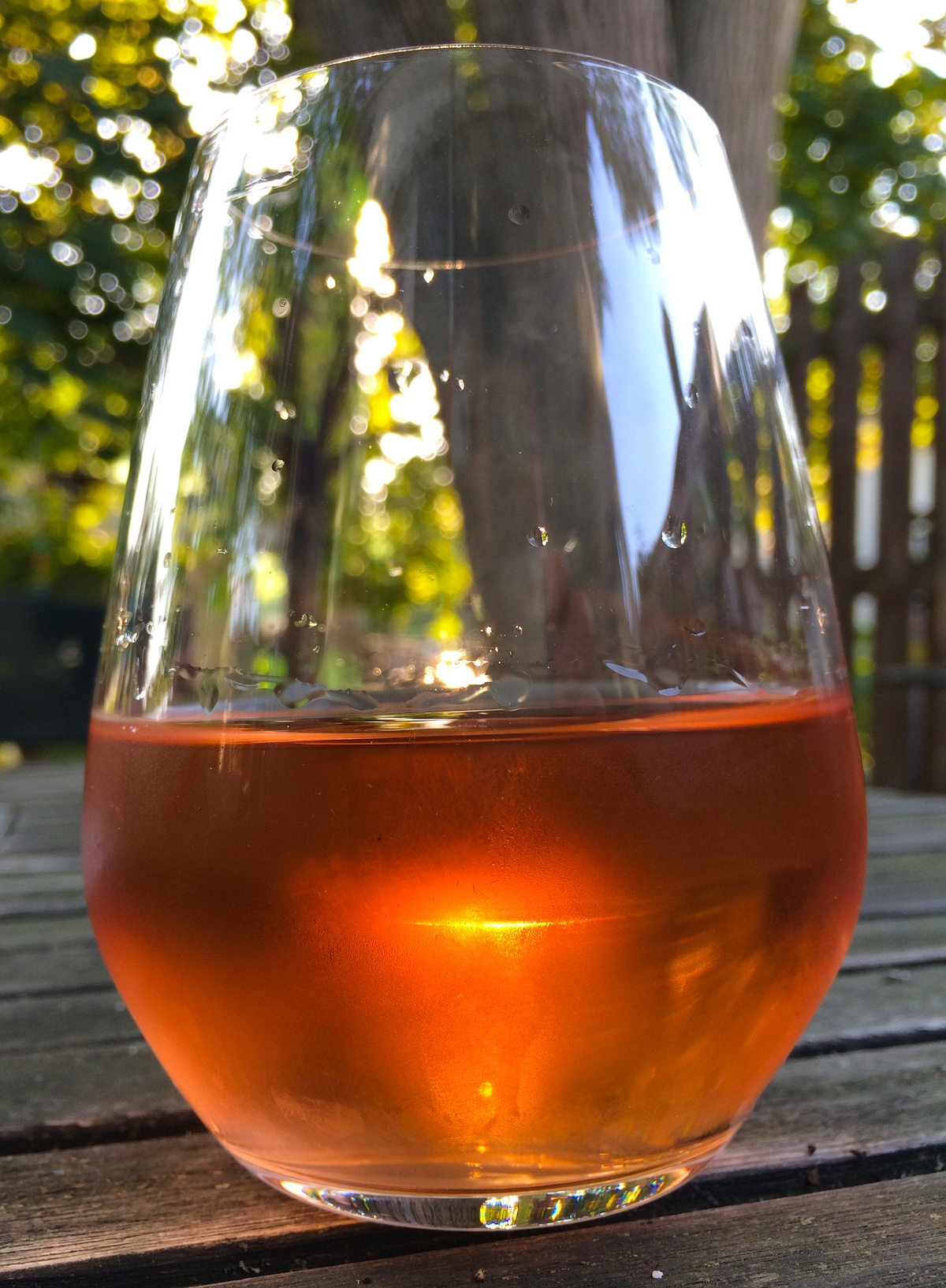 Vin de Citrus is a fortified wine infusion that takes the whole fruit, peel and all, and turns it into boozy liquid sunshine. French Vin de Orange can be found in historical documents as far back as 15th century. This version makes use of all the interesting citrus from around the world including grapefruit, Meyer lemon, blood orange, tangerines, citron, key lime, pink lemons, Seville bitter orange and rangpur limes.  Use the eating citrus for the base then riff with the aromatic citrus to make your own version. 
Mildly sweet, bitter, fruity, fragrant and zingy all a once, it makes wonderful gifts (if you can part with it) and is spectacular served over ice or as a milder substitute for Campari in a classic Negroni.  Last summer I found my self drinking a little glass of this on the back patio after work on warm evenings.  It was absolute heaven in a glass.
This recipe was adapted from a version by the talented cook and preserver Cathy Barrow of the blog, Mrs. Wheelbarrow.  Try her Vin de Pamplemousse (grapefruit) recipe here.