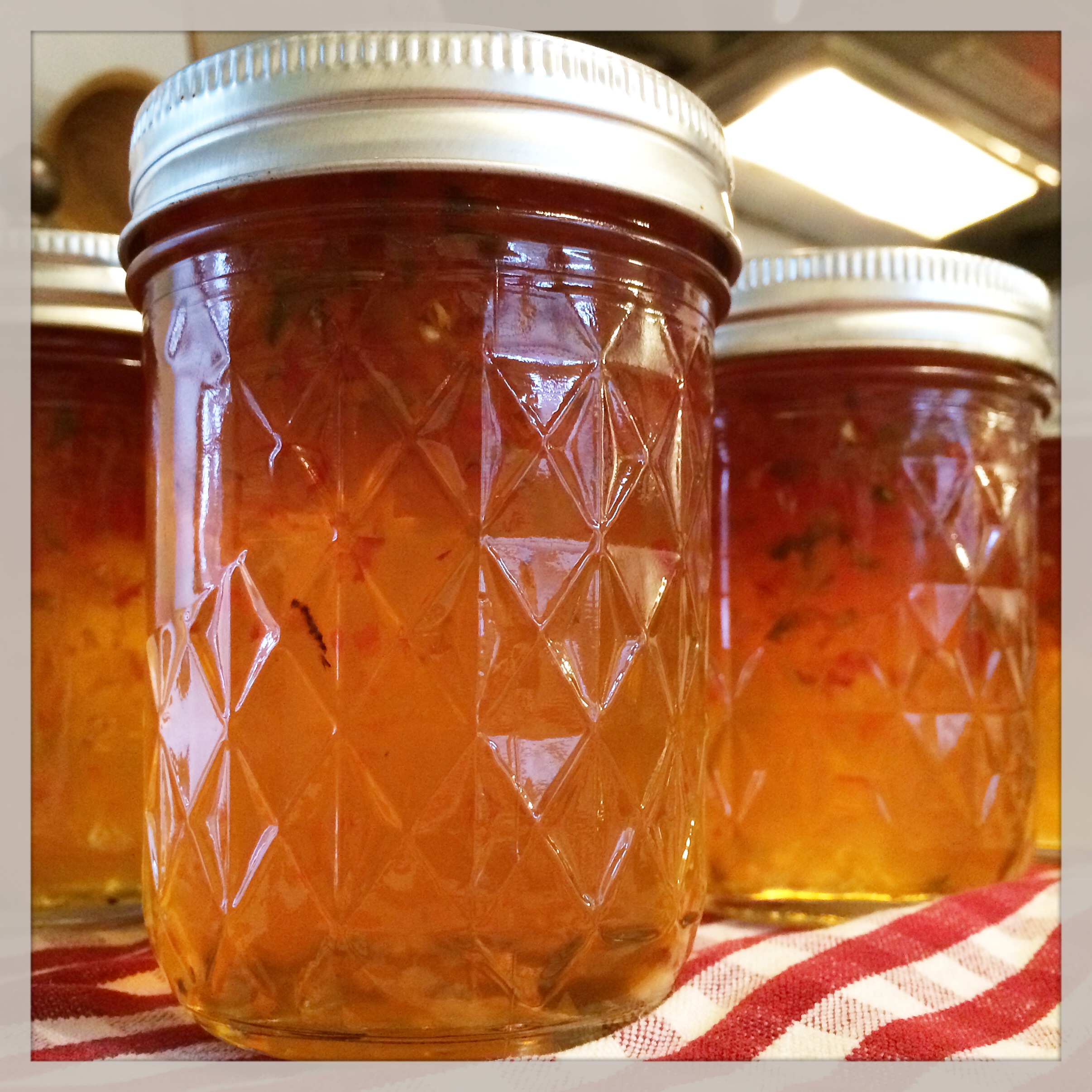 I know, I know.  It's a little late to be making hot pepper jelly, right?  It's almost Thanksgiving.  We got a little busy, what with a vacation to New Orleans, winterizing our gardens and chicken coop, and a way-to-early snow fall and hard freeze.  It's no kind of excuse, I realize, but life just rolls that way.  Which is why we chopped all our peppers in September, tossed them in vinegar and stashed them in the fridge.  Yep, we made hot pepper jelly from refrigerator pickles.  A brilliant, if lazy, solution, don't you think?
So for the lazy picklers among us, I submit this hot pepper jelly recipe.  Of course you can make it with peppers from the store, but you can also make them from pickled peppers, either shelf stable ones you've processed or refrigerator pickles.  Because hot pepper jelly is just peppers, vinegar, sugar and pectin, you can use the vinegar they pickled in.  Viola.
We'll be serving this over a log of goat cheese at our next holiday party and giving it as gifts to the hot pepper lovers in our clan.  It's totally fine to make this with other hot peppers, and adjust the amount of sweet peppers to suite your taste.  As for us, we're going for inferno-hot to keep us warm in this god-forsaken Minnesota winter.  Happy holidays!