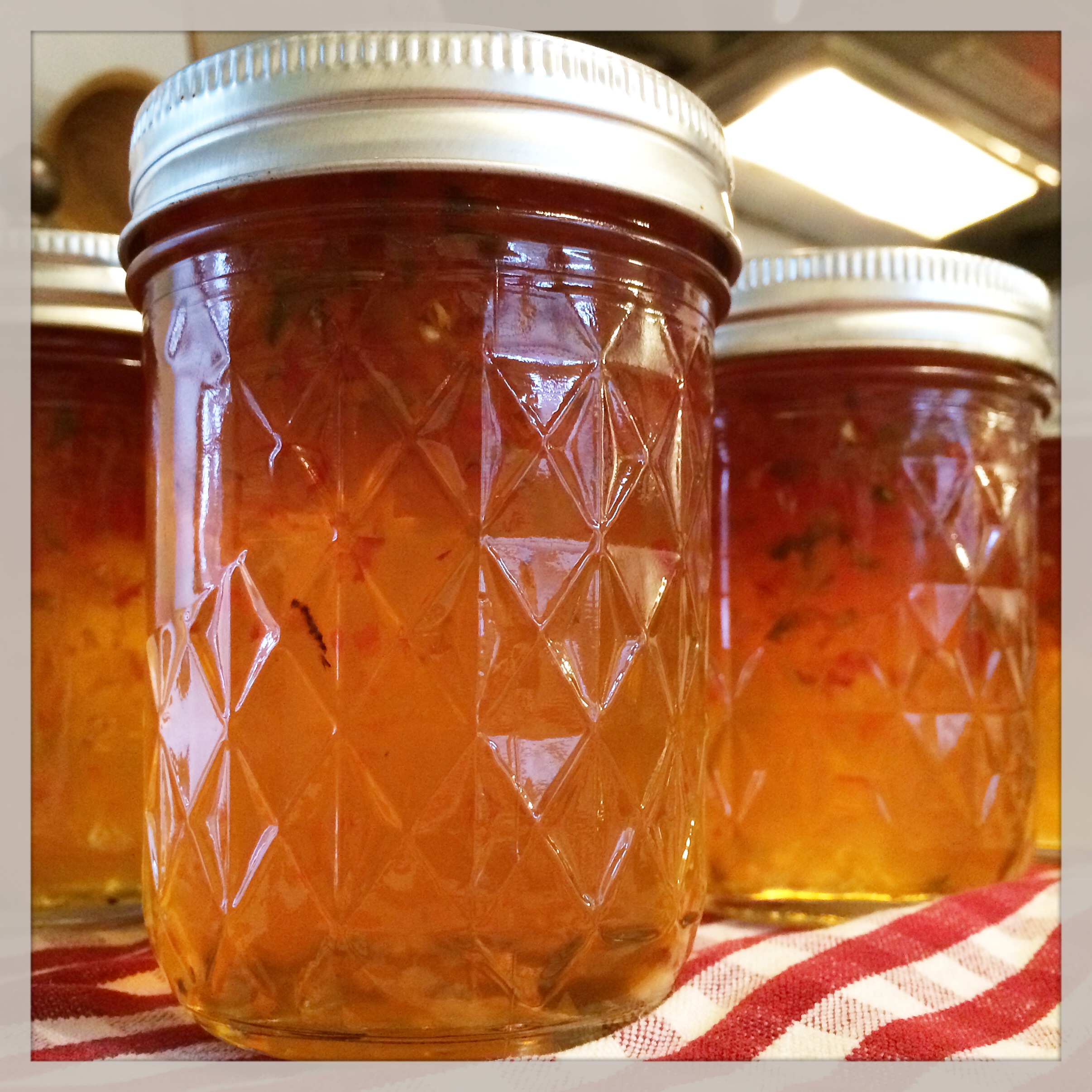 Ingredients:
1 1/2 c habanero peppers, seeded and finely chopped (or other hot peppers)
1 1/2 c red bell pepper, seeded and finely chopped
2 c white vinegar
6 1/2 c sugar
1 pouch liquid pectin
Instructions:
Wear rubber gloves when working with habaneros!  Seriously. If you pickled the peppers in pure vinegar, you may use the pickling liquid.  If not, use the vinegar in this recipe.
Wash 8 half pint jars and lids and set aside.  Fill a stock pot large enough to hold all 8 jars, half way with water and bring to a boil.
Seed and finely chop all the peppers. If you're working with pickled hot peppers, drain the peppers before chopping.  Add the peppers and vinegar to a large sauce pan.  Use a pot big enough to leave room for the inevitable foaming action that jelly often produces.
Measure sugar precisely and add to the peppers.  Bring mixture to a full rolling boil, which means you can not slow it down by stirring.  Add the liquid pectin and stir for one minute.  Remove from heat and ladle into prepared jars. Wipe the rims with a clean damp cloth, making sure no jelly remains on the rims.  Top jars with lids and load into the hot water bath.
Process jars for 10 minutes.  Remove jars to a rack or dry towel and allow to cool.  
Serve jelly with a creamy cheese and crackers, spoon over fried chicken livers (so southern!), or use in your favorite bbq sauce for a spicy kick.