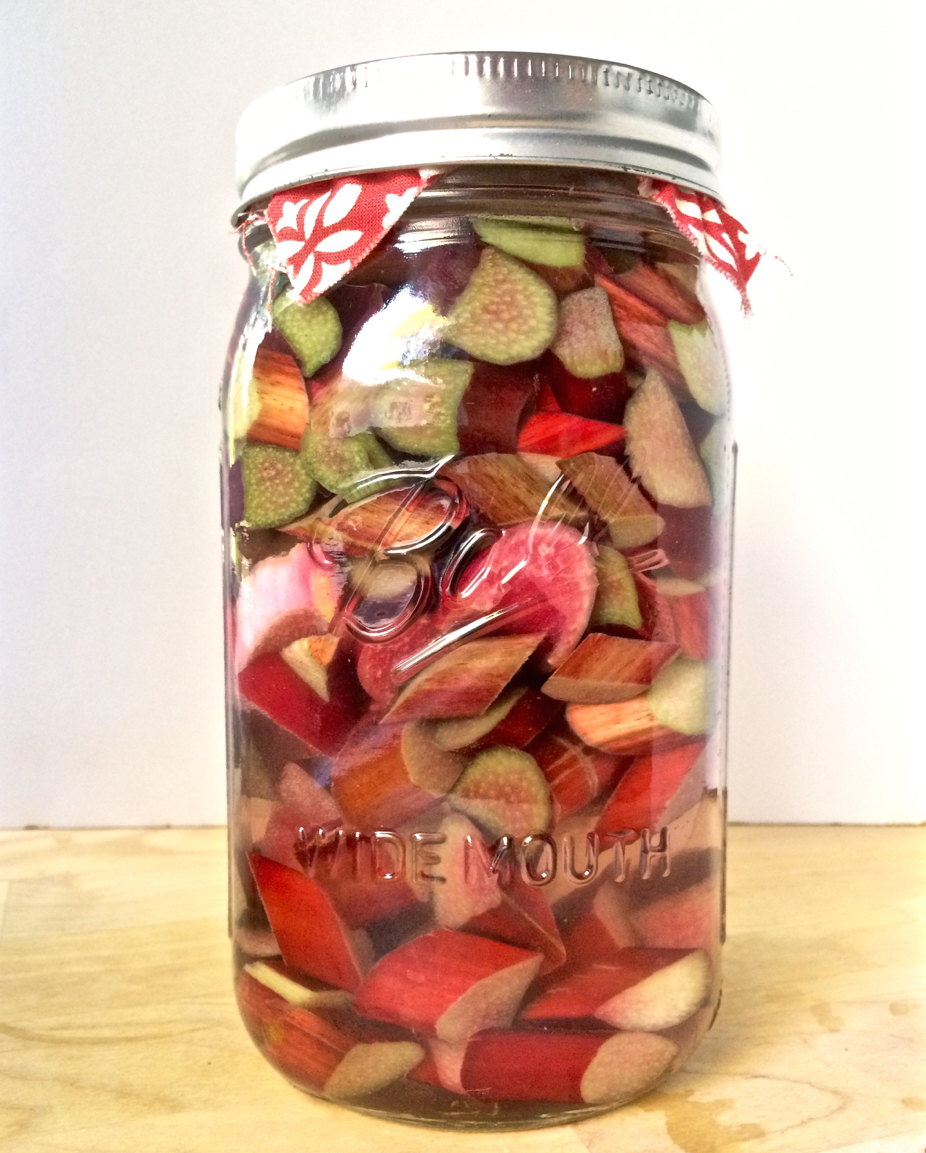 If you want a fruity infusion, use vodka.  If you like your cocktails with a little more spice and kick, use an herbal gin like Hendricks or a Genevere type gin, with little to no juniper.
Ingredients:
1 -2 cups vodka or gin
3-4 cups rhubarb
Instructions:
Thinly slice rhubarb and add to a quart mason jar. Cover in vodka. Cap the jar and place in a cool dark place for at least a month.  Strain into a glass container.  This is lovely and refreshing just mixed with soda over ice, or try this rhubarb vodka cocktail!