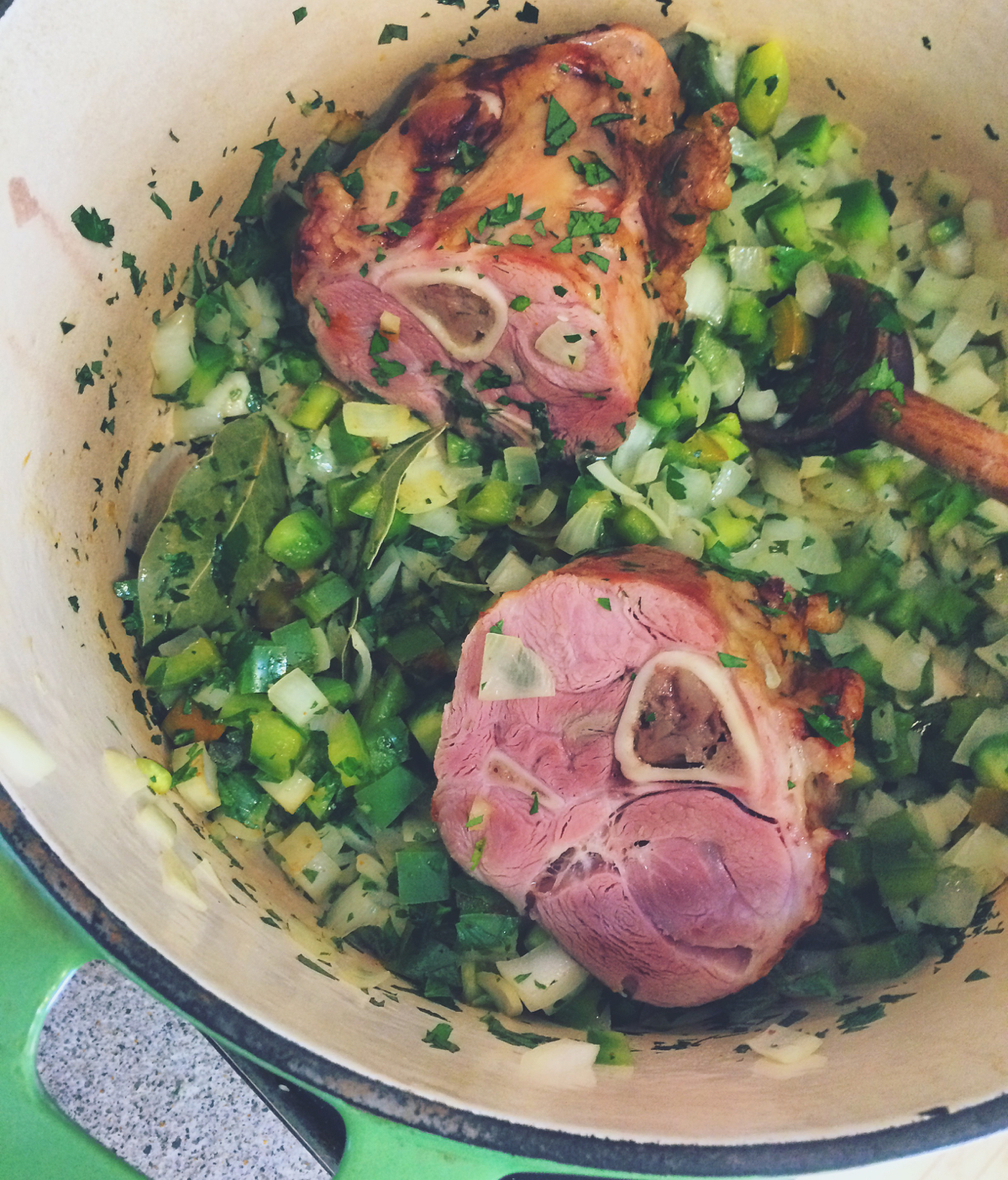 *If you want authentic red beans and rice, leave out/substitute the starred ingredients.
Ingredients:
2 onions
2 celery stalks
2 green bell peppers
1 carrot* 
3 cloves garlic*
3 tbs lard, bacon fat or oil
2 lbs mixed dried beans* (use all red beans)
2 smoked ham hocks (may also used smoked sausage or both)
3 bay leaves
½ tsp. cayenne pepper
1/4 c chopped parsley*
1/4 c chopped lovage*
2 c diced canned tomatoes, undrained*
salt
freshly ground black pepper
1 tbs Tabasco sauce to taste
Instructions:
Dice onions, peppers, celery, carrot, parsley and lovage. Mince the garlic. In a heavy bottomed pot, sauté the vegetables and herbs in the lard until soft. Add the dried beans, smoked ham hocks, bay leaves and cayenne pepper. Add tomatoes and enough water to cover the beans by two inches.
Bring the soup to a boil, then reduce the heat until the soup is just simmering.  Cover the pot and cook for 2-2.5 hours or until the beans are soft and creamy.  Because you're using a mixture of beans, cook until the largest, firmest beans are tender.  Other beans will fall apart.  Stir occasionally to prevent sticking.  Add more water if necessary.
When the beans are cooked, remove the ham hocks.  Shred the meat from the ham hocks and return it to the pot.  Season the soup with salt, pepper and hot sauce to taste.  Serve with extra hot sauce.