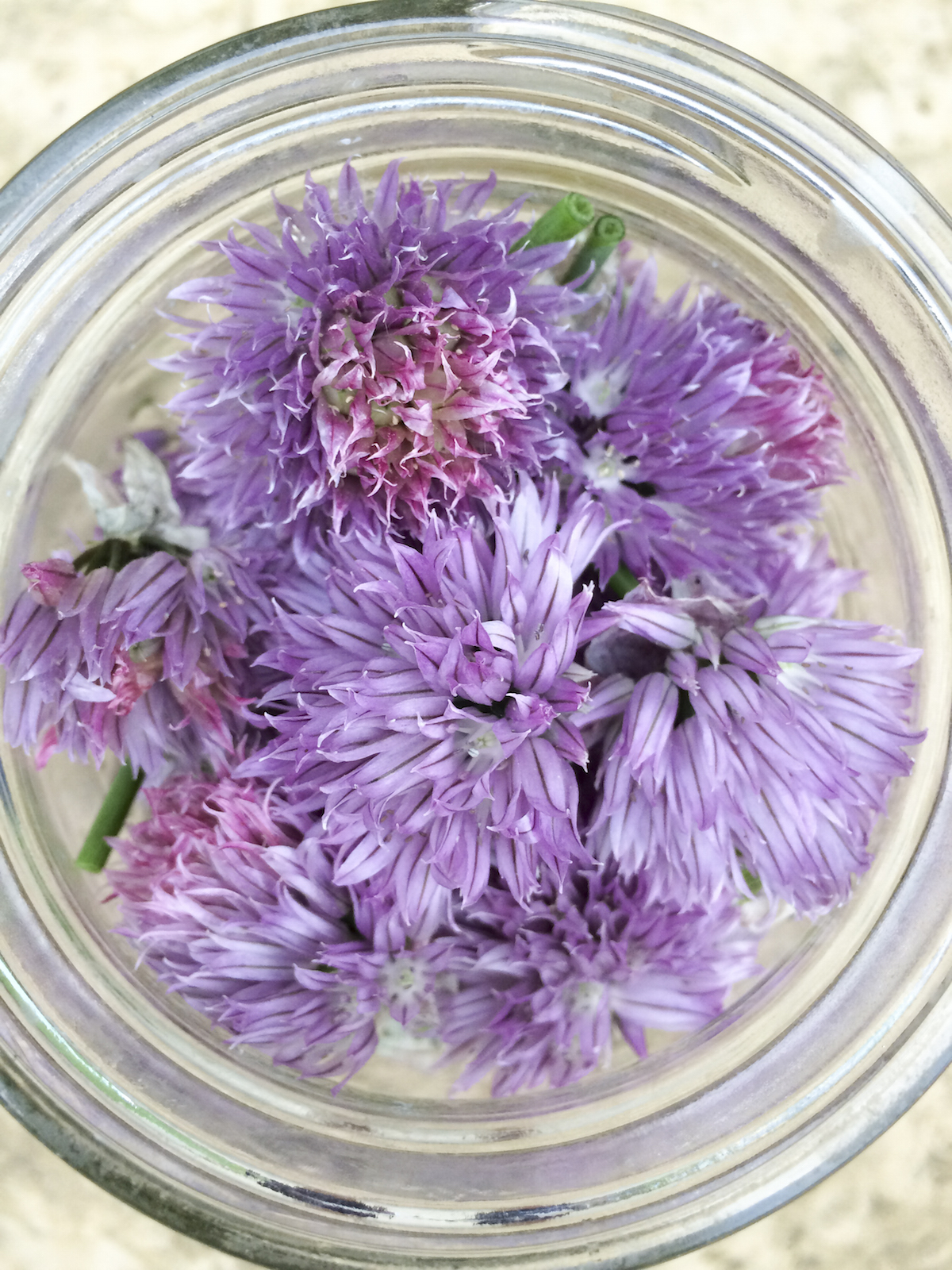 While cruising through Instagram the other day I came across a number of photos of beautiful chive blossoms and several posts about chive blossom vinegar.  Doh!  I totally forgot to make my chive blossom vinegar!  And my garden chives are covered in blossoms. The time is now.
My recipe is not original.  Lots and lots of people make this, and really, it's not even a recipe.  It's a general method for making infused vinegar that can be applied to any type of fresh herb, edible flower, fruit, or vegetable.  Fill your chosen glass vessel with one of the afore mentioned flavorings, then cover it in your choice of vinegar.  Let it infuse for a week or two, then strain, if desired, or leave the flavorings in the jar, which will pickle them and intensify the vinegar.  That's it!
The obvious use for chive blossom vinegar is to dress salads, paired with a nice oil.  But the flowery onion vinegar is also great used as a finish to sautéd meat, chicken, or fish.  Just add a shot to the pan drippings, simmer it down and throw in a tablespoon of cold butter.  Swirl and pour over your meal.  I also like this vinegar tossed with hot buttered potatoes, bacon-dripping sautéd green beans or other greens, which makes a kind of hot salad.  And just so the cocktails aren't left out, I suggest you make a dirty gin martini with a little shot of the vinegar and sink one of the pickled chive blossoms in it.  You know you want one.