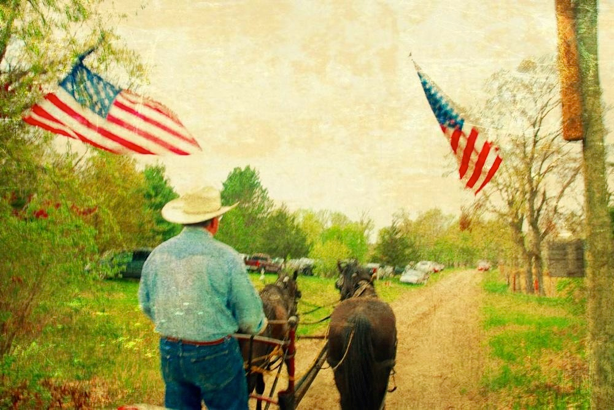 This is the first of new series of posts on this blog called "Know Your Farmer." Here I'll be posting stories and profiles of the people and organizations that grow, raise, make and sell my food. From farmers and ranchers, to backyard chickens raisers, from apple orchards to beekeepers, from farmer's markets and bakers, to the butcher down the street, this network of people make a food system that is transparent, accountable and delicious. Some of these folks are local to me in the upper Midwest, while others are far flung from around the world. All of them are authentic and care deeply about food and the people who eat it. I write this segment not to recommend these products and producers as the best in the world (which of course, they are), but more as way to empower you, the consumer, to think about the stories surrounding your food, and to know that there is more to a steak than a plastic wrapped package from the grocery store.
Meet Tom Barthel. He and Gail Wilkinson own and operate Snake River Farm Minnesota near the town of Becker, Minnesota. They raise grass-fed beef, bison and pastured pigs which they sell directly to consumers. Tom's daughter, Sarah Barthel, and her husband, Jordan, have a farm down the road called Sand Hill Farm, where they raise some of the same animals as well as lamb, which they distribute through her dad's farm. (And check out Sarah's awesome blog! ) Early in the year we placed our order for half a hog, half a lamb and a quarter beef cow for delivery in the fall. These animals are raised by hand as sustainably as they can be, with serious care.
Tom and his family go to great lengths to connect with their buyers, inviting people to their farm several times a year to see the animals and operation, learn about how they do things and come together as a community. Children are made particularly welcome with access to horseback rides, baby animals, hayrides, and demos on making rope, soap and grinding your own corn feed. I, for one, could not get the kids back in the car to go home. Food is a big part of these events, too. At the annual winter lard rendering, which I wrote about earlier this year, we sampled freshly lard-fried doughnuts, french and sweet potato fries, as well as pork cracklings with eggs. This spring we tasted summer sausage, hot dogs and BBQed meatballs, all from their own animal meat, processed and cured by the local butchers, Quality Meats.
Growing up on a farm, I just thought it was normal to know who grew your food. We knew who had pigs, who raised chickens and eggs, what neighbor had goat or cow milk. My Dad traded part of our beef cow for with our dentist for checkups. My Mom knew who had a big patch of cucumbers for pickling and who had an apple orchard we could pick from. We had a local butcher that handled all our meat as well as the deer we hunted. We knew our farmers, processors and sellers, and we were part of that circle as farmers ourselves. We knew where our food came from, even if it was purchased at the supermarket. That knowledge has always been a source of pride in my family.
So take a moment this Memorial Day weekend to think about your food system and what you know about it. Seek out those knowable sources of deliciousness and get connected. Because food is about more than eating. It's about feeding the people we love.
(Photos by Christopher Wlaschin and Tammy Kimbler)