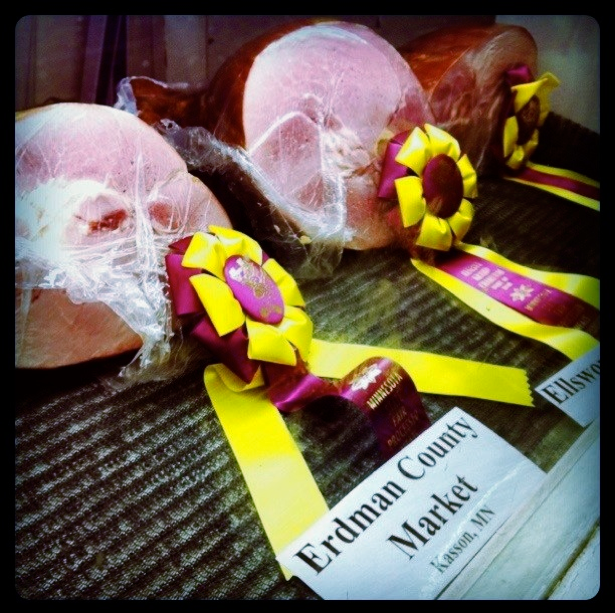 I grew up on a farm in the northern California community of Little Shasta, just south of the Oregon boarder.  The "big" town near us was Yreka.  Every August the city hosted the Siskyou County Fair, which was a big part of our lives.  My brother, Tad, and I were in 4H club.  We raised hogs, dairy cattle and horses to show at the fair, and sold the hogs and cows at auction.  We also entered photography, art, flowers, vegetables, canned and baked goods in the junior competitions, while my mother went up against the 95 year old homesteader ladies that won every year.  The auction and prize money was our Christmas fund, so Tad and I took it pretty seriously.
Since then, I have always loved fairs.  While I'm particularly enamored by small rural events, the Minnesota State Fair is something to behold.  It manages to keep it's roots and folk traditions, while embracing the modern at the same time.  Let's not forget that county fairs where meant to show off the latest innovations and farming know-how to a broad audience, who otherwise might not have access to such news before modern communications.  Even now the Eco Experience building at the Minnesota State Fair has the latest in green and renewable thinking across industries from power to food, agriculture to buildings, recycling to backyard chickens.
I went to the fair today to sample the new food offerings as well as check out the Eco Experience, Dairy and Horticulture Buildings.  Our local digital foodzine, Heavy Table, had a great top ten list of new fair foods, so I picked my favorites and headed out, interweaving the exhibits along the way.