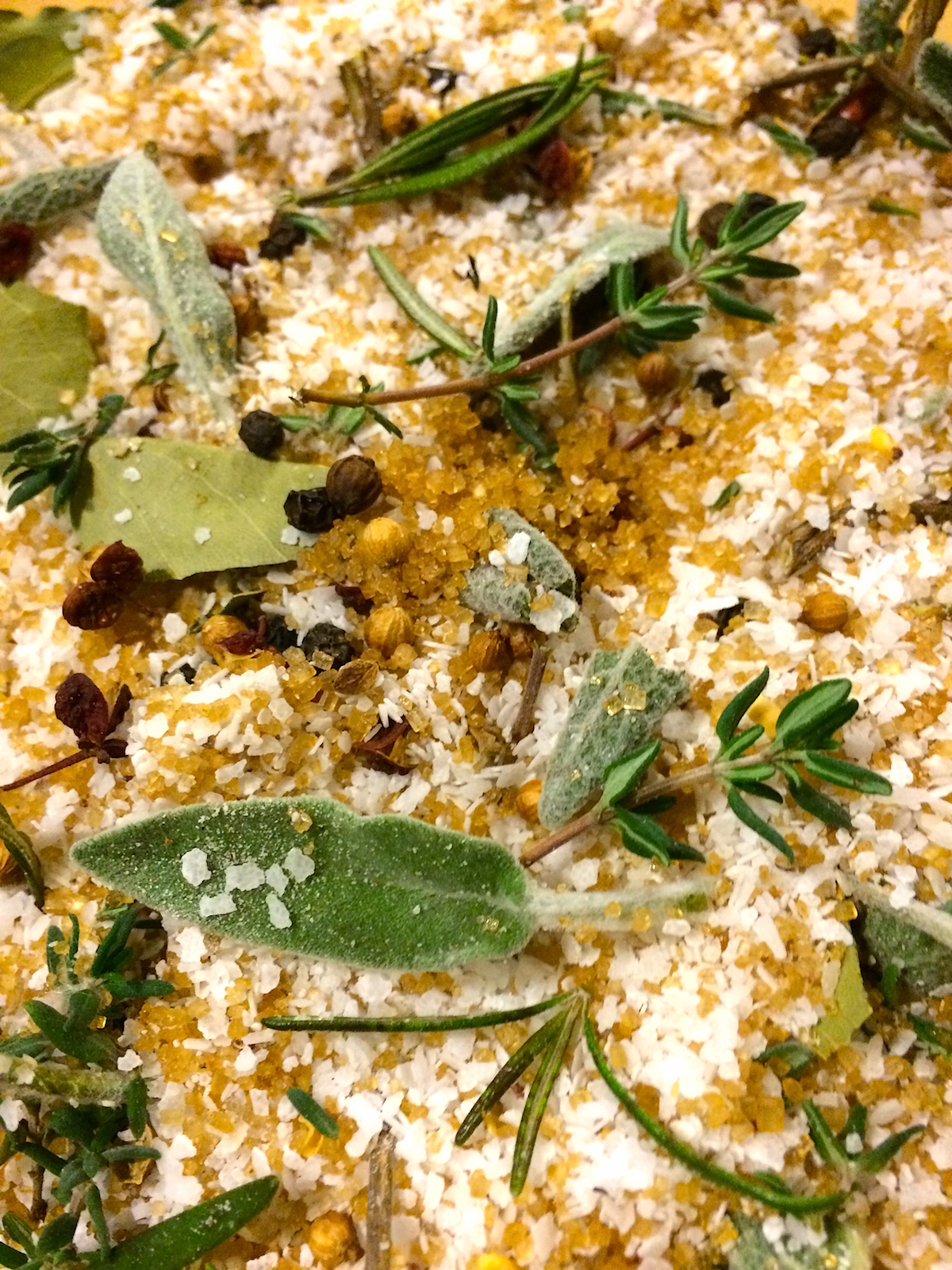 Do you have your turkey yet? When you get it, give yourself a couple days to brine your bird in this flavorful brining recipe.  Brining allows salt, sugar and the flavors of the brine to soak into your turkey, giving it needed moisture and seasoning.  No more dry white meat!
I just can't roast my turkey without brining it.  It's not worth it.  And since this year I have a whopping 22 pound bird for a 4 – family neighborhood Thanksgiving, I started my brine today!  You can, too.
The only required parts of the brine are the water, salt and sugar.  The rest of the seasonings are up to you. My seasonings are pretty classic with sage and herbs, with the addition of Sichuan peppercorns, which I think add a great interest to the bird.  Happy Thanksgiving everyone!