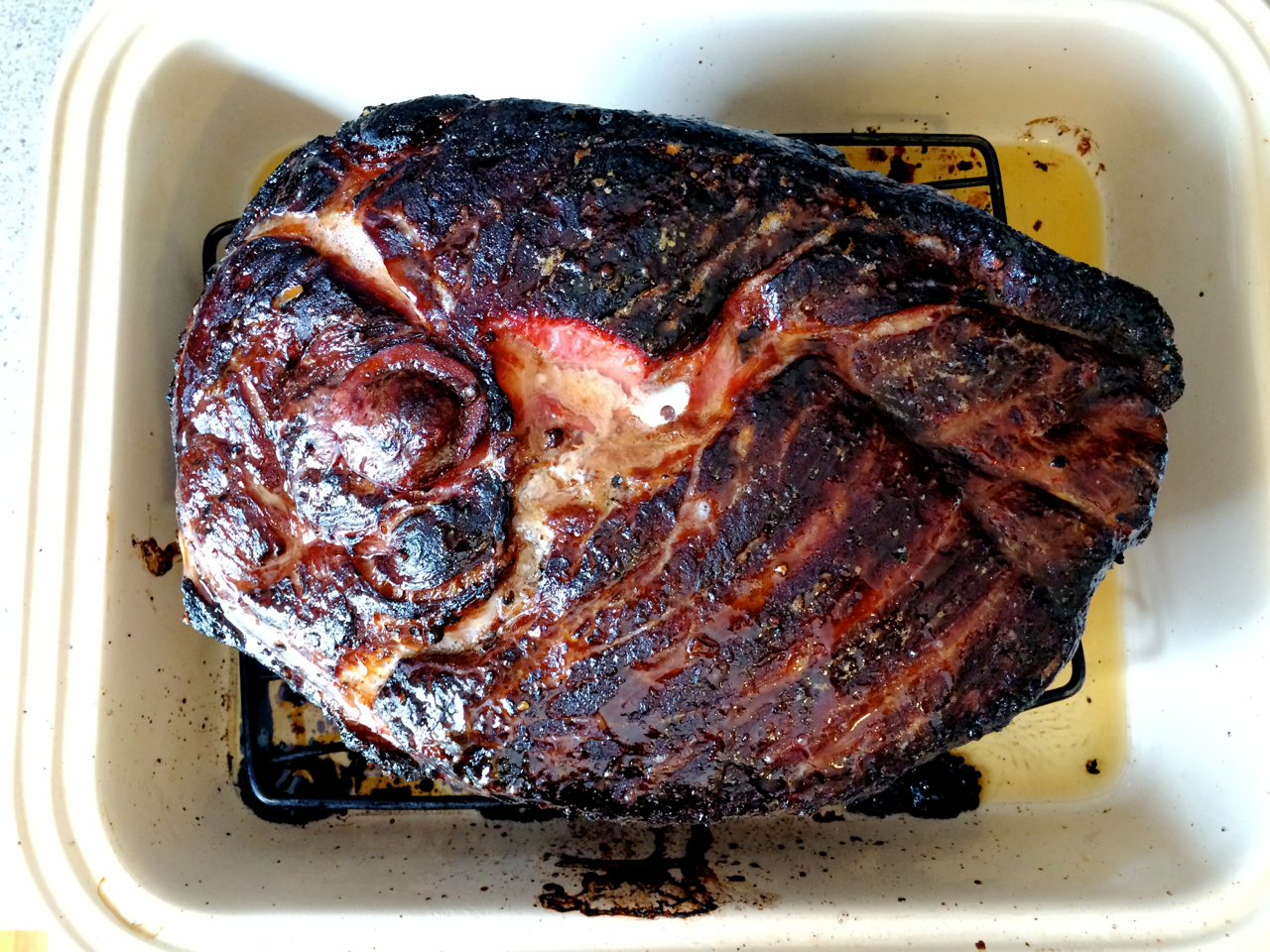 Spring is finally here! In my house, that means digging to the bottom of the freezer for a big pork leg or shoulder to cure up a smoked ham. Ham pairs beautifully with spring vegetables like asparagus, artichokes and peas.
This year I maded a black cured ham. Black cured ham is popular in the south, where the addition of cane syrup or molasses causes the ham to turn black, both during curing and smoking. I used Steen's Pure Cane Syrup that I purchased in New Orleans last fall.  Go #nola!  After curing in the fridge for several week, this ham is typically hot smoked around 225 degrees. I used hickory chips for this ham, but fruit wood chips would also be great, adding extra the sweetness. A dark black mahogany crust forms on the ham's exterior from caramelization.
Source the best quality fresh pork leg or shoulder that you can afford. My pork came from local Snake River Farm Minnesota, where they put their pigs on pasture so they can eat grass, vetch, clover and dig for worms and bugs. The meat tastes rich and complex with more fat, texture and deeper red color than feedlot pork. It's "old fashioned" pork, as my dad says, and the flavor really shines through in this ham.
Enjoy this ham for any meal, breakfast, lunch or dinner. You'll have leftovers for days! If you're a die hard, try making redeye gravy out of your ham drippings by deglazing the pan with a cup of coffee. Or save the drippings along with the ham bone for baked beans. Grandma would be proud.