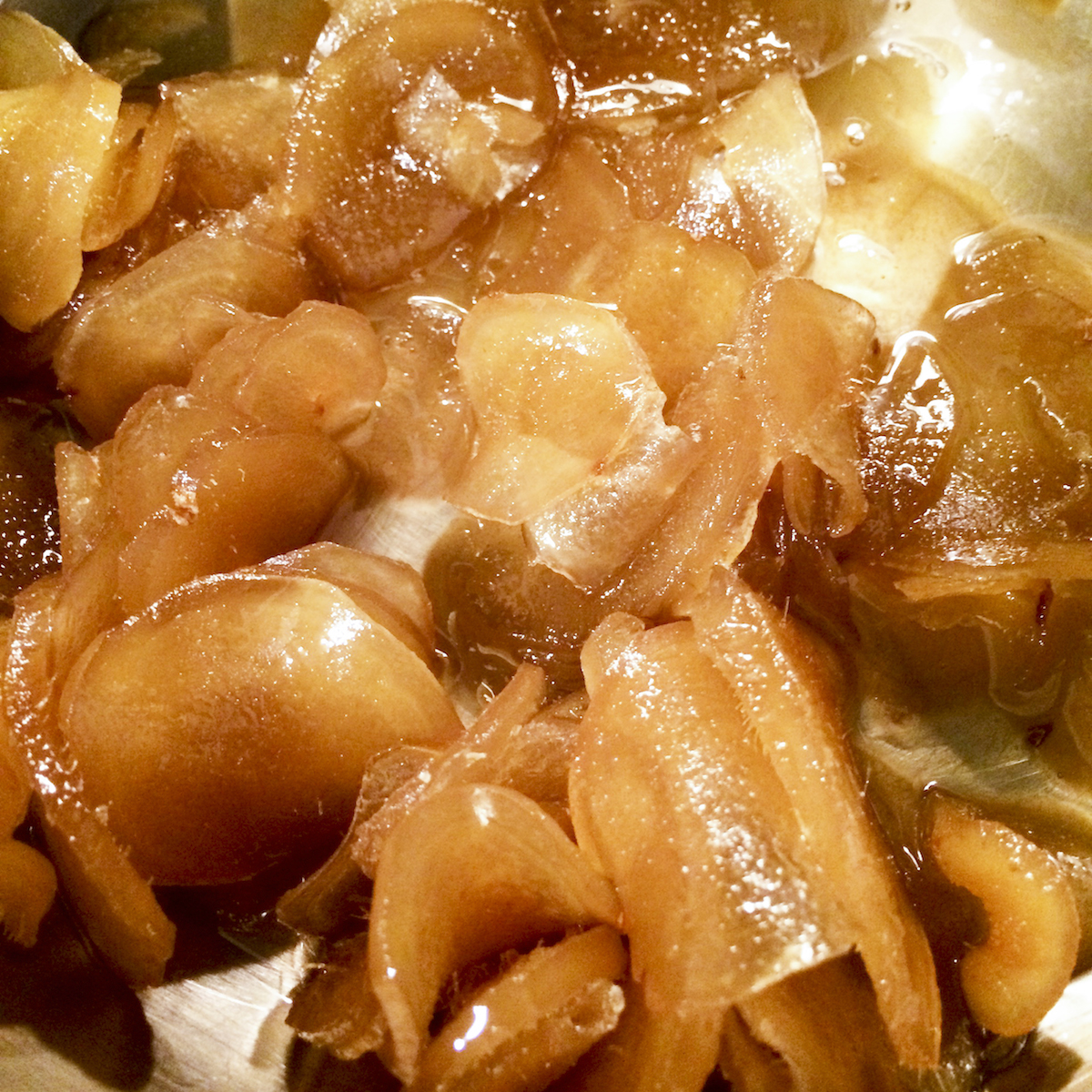 Ginger makes one of my favorite candies. Spicy, chewy and amazing in desserts, I serve candied ginger as an after-dinner treat.  Slices of candied ginger are also delicious at the bottom of your cup of tea or hot chocolate.
Preserving with sugar is ancient. Cultures around the world have used sugars from honey to palm syrup as a desiccant, drawing water out of the perishables. Modern candying dates back to the Middle Ages.  Candied fruits, nuts, seeds, flowers and even vegetables were given as gifts.  These days it's a shame that the only candied fruits we see are in fruit cake.  Time to bring back the real thing!
Making candied ginger is quick and easy, almost like magic.  This recipe is made with honey, but you could also substitute maple, cane or malt syrup. To liven things up even more, try adding some citrus zest strips to the batch to give yourself orange or lemon ginger candy.  The possibilities are endless!  I store the ginger in it's own syrup, draining a handful at a time and tossing it in raw sugar.  I served fresh crystalized ginger at a recent dinner party and it was a hit!  The syrup also makes a great cocktail, blended with hard cider or bubbles with a spritz of lemon.