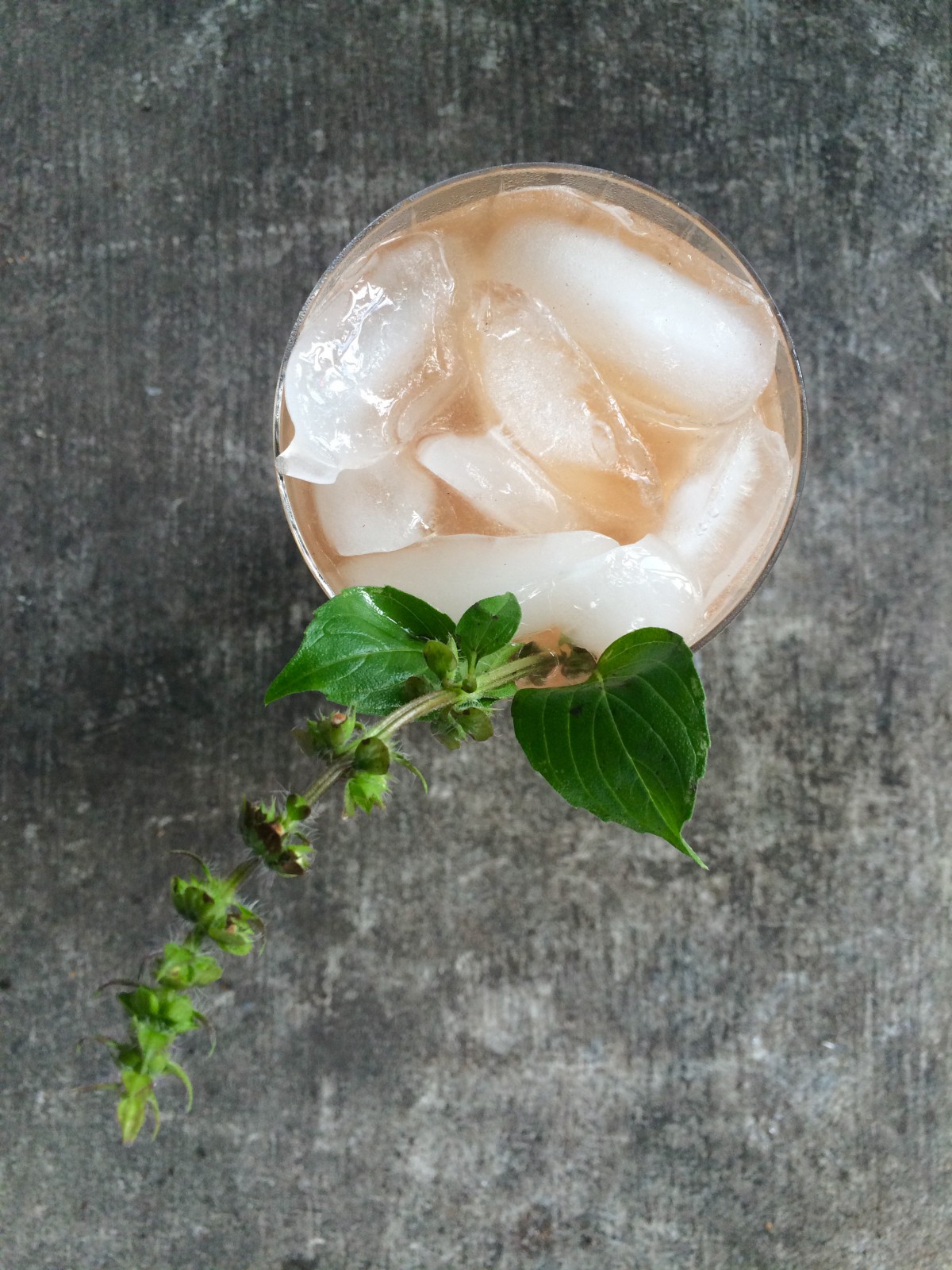 Ingredients:
3 sprigs fresh lemon basil
1 tsp sugar
juice of 1/2 a lime
1 oz natural tonic syrup (I like Tomr's)
2 oz gin 
4 oz sparkling water 
Instructions:
In a tall glass muddle two sprigs of lemon basil with sugar.  Add lime juice and stir to dissolve the sugar. Add tonic syrup and gin, stirring. Fill glass with ice and top with 3–4 ounces sparkly water. Garnish with sprig of lemon basil. Enjoy.