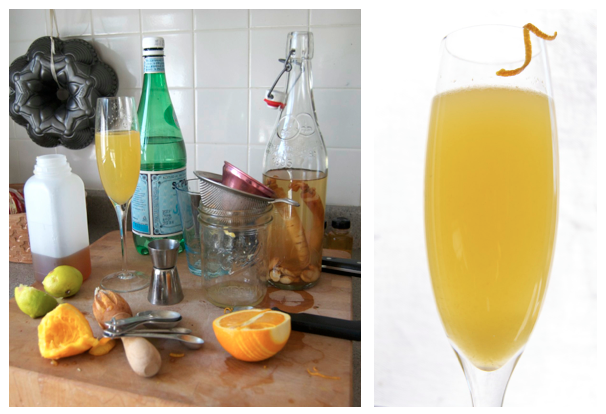 Ingredients:
1/2 shot ginseng bitters
1/2 shot vodka or whisky
juice of 1 orange
juice of 1 lime
1 shot spiced ginger simple syrup
champagne, ginger beer or soda
1/2″x2″ strip orange rind
orange rind twists
Instructions:
In a shaker with one or two cubes of ice, combine ginseng bitters, vodka or whisky, orange & lime juices and ginger simple syrup. Shake hard. Fill champagne glasses up half way and top with champagne, ginger beer or soda, if you want less of a kick. Top the champagne with a squeeze of orange rind, then hang a twist on the rim. Enjoy the benefits!