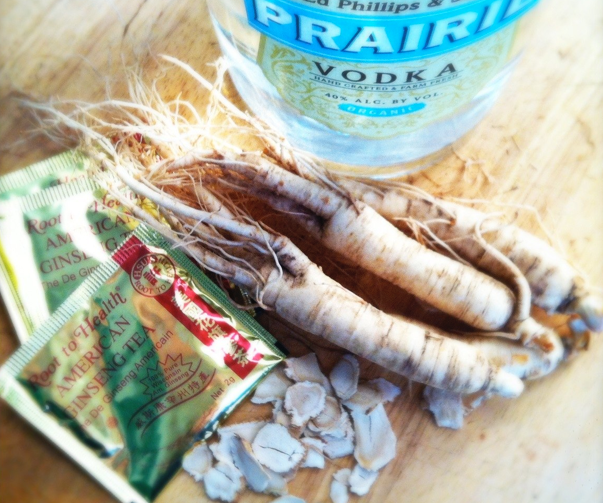 Ingredients:
4 oz vodka
4 tea bags of pure ginseng or
1 oz dried sliced ginseng or
1 medium fresh ginseng root (about 4 inches long), thinly sliced
Instructions:
Steep the ginseng and vodka together for at least 1 month. Strain. In a taste test we discovered that the best tasting bitters were made with the dried sliced American ginseng. It had a clean, zingy flavor. Second best was the fresh ginseng root, followed by the tea. The tea just didn't have much kick, but still kept the bitterness. You can find American ginseng at local co-ops or buy direct from Wisconsin at Hsu's Ginseng Enterprises, Inc or other Wisconsin growers online.