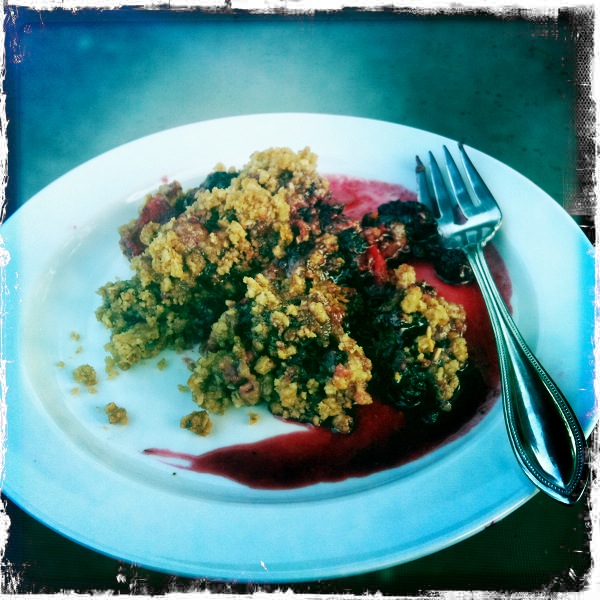 Ingredients:
Filling:
2 c thinly sliced and peeled baking apples
2 c blackberries
1/2 c brown sugar
1 tbs flour
Topping:
1/2 c flour
1/2 c oatmeal or finely chopped almonds
1/2 c brown sugar
1tsp cinnamon
1/3 c butter
Instructions:
Preheat the oven to 425 degrees. Combine the fruit, sugar and flour and set aside. Cut together all the topping ingredients using a fork or pastry cutter. Once crumbly, pour the fruit into glass a deep dish pie pan, then sprinkle with the topping. Bake for 30-40 minutes until the apples are tender and the topping is brown.