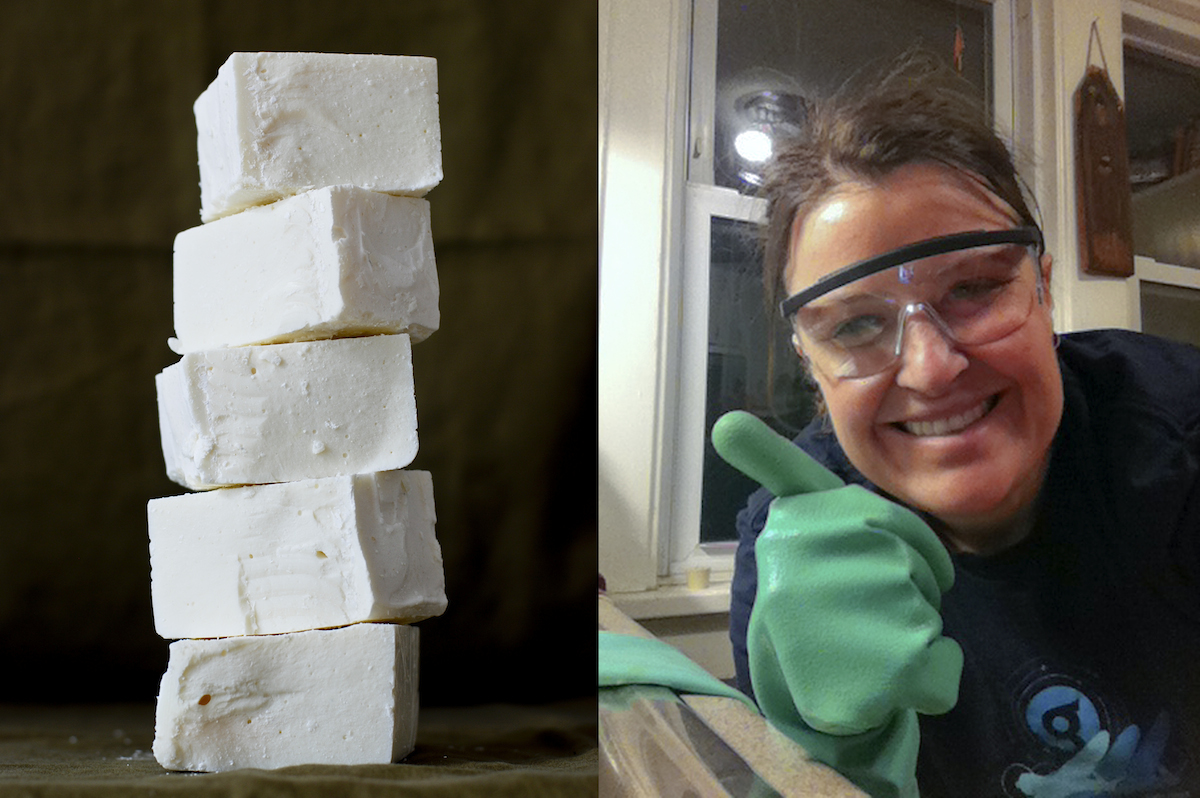 Domestic arts, homesteading and urban agriculture play a very big roll in the day to day life of me and my family.  In addition to scratch cooking, preserving of all kinds, and making our own beer, we also raise a small flock of backyard chickens, garden extensively and make our own soap.  While I mention some of this in One tomato, two tomato, much of it is actually posted over at the online magazine Mother Earth News.  Focused on sustainable living practices (cue the crunchy granola music), Mother Earth News offers a wonderful opportunity for me to be part of a broad community of like-minded thinkers and doers.  
Here is a complete process for making your own soap, from rendering lard to making bar soap, to then making liquid hand soap.  
Best part about making your own soap is that you're using every part of the animal, reducing waste, and creating an natural, biodegradable product where you know exactly how it's made and what it's made from.  Some of my friends who have allergies swear by animal fat soaps made without added scents and preservatives.
And check out my Mother Earth News posts!  You might find yourself making frugal used of that left over bacon grease!  Or keeping chickens.  Who knows?