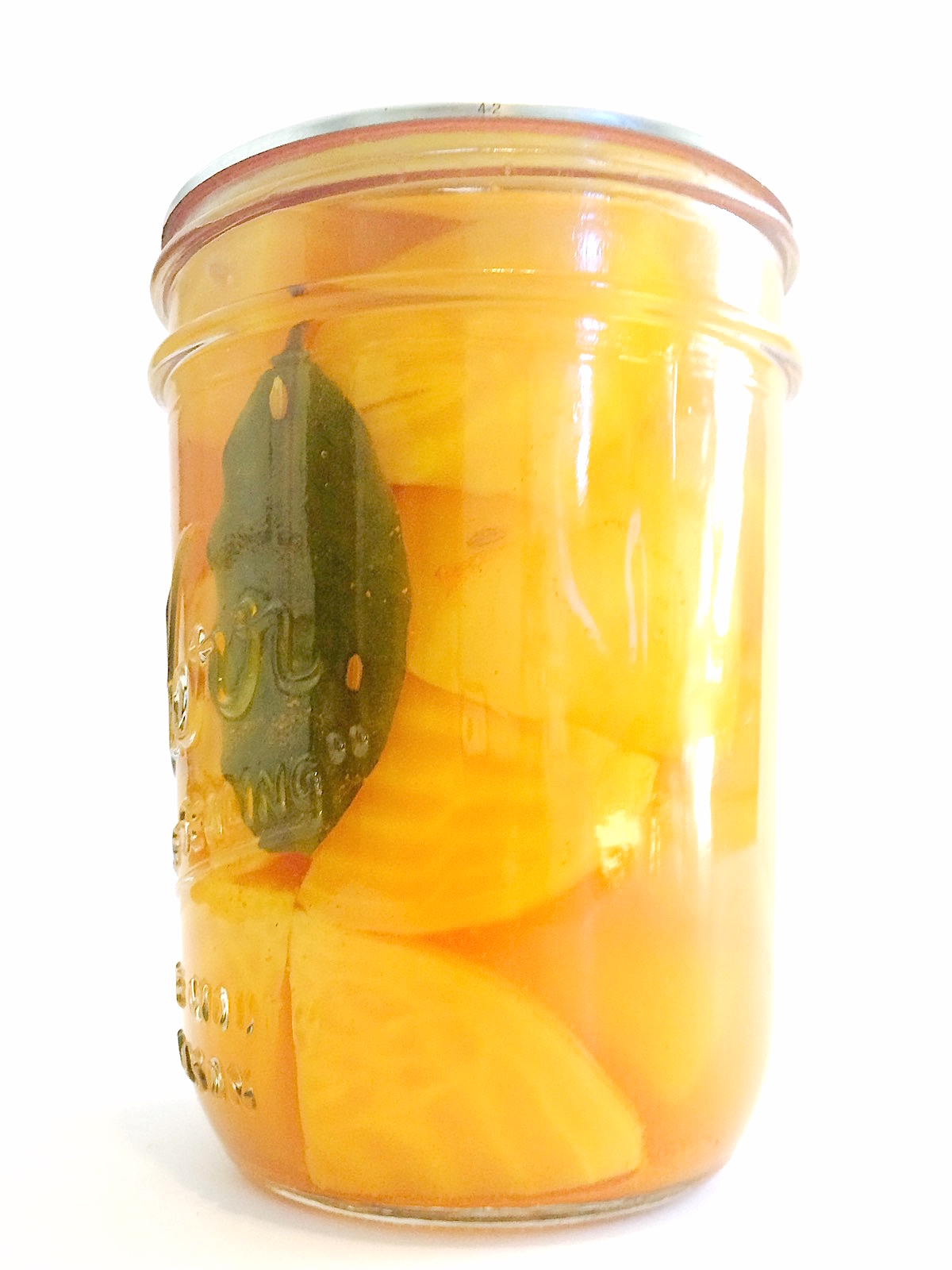 Ingredients:
8 c golden beets
2 1/2 c white wine vinegar
1 c water
3/4 c sugar
1 tsp salt
2 tsp turmeric
2 cinnamon sticks, broken in half
4 small bay leaves, or 2 large broken in half
2 tsp cumin seed
Instructions:
Prepare a boiling water bath that is large enough to hold 4 submerged pint jars.  Add cleaned pint jars to the water and bring to a simmer while beets are prepared.
If the golden beets are very small, leave whole with the peel on and just trim off the leaves.  If the beets are large, trim leaves, peel and cube in 1″ chunks or thickly slice.  In a sauce pan bring beets to a boil and simmer until just tender crisp.  Do not over cook or they will be mushy pickles. Drain and set aside.
In a pan bring vinegar, water, sugar, turmeric and salt to a boil.  Turn to a simmer.
Remove jars from water bath.  Divide the cinnamon sticks, bay leaves and cumin between 4 pint jars. Fill jars with beets.  Pour hot brine into jars leaving 1/4 inch head space.  Wipe rims and top with lids.
Add jars to boiling water bath. Bring to a medium boil and process for 10 minutes.  Remove to a rack or dry towel and allow to cool.  Remove rings, check lid seals and store in a cool, dark place.  If lid does not seal, either store pickles in the refrigerator.