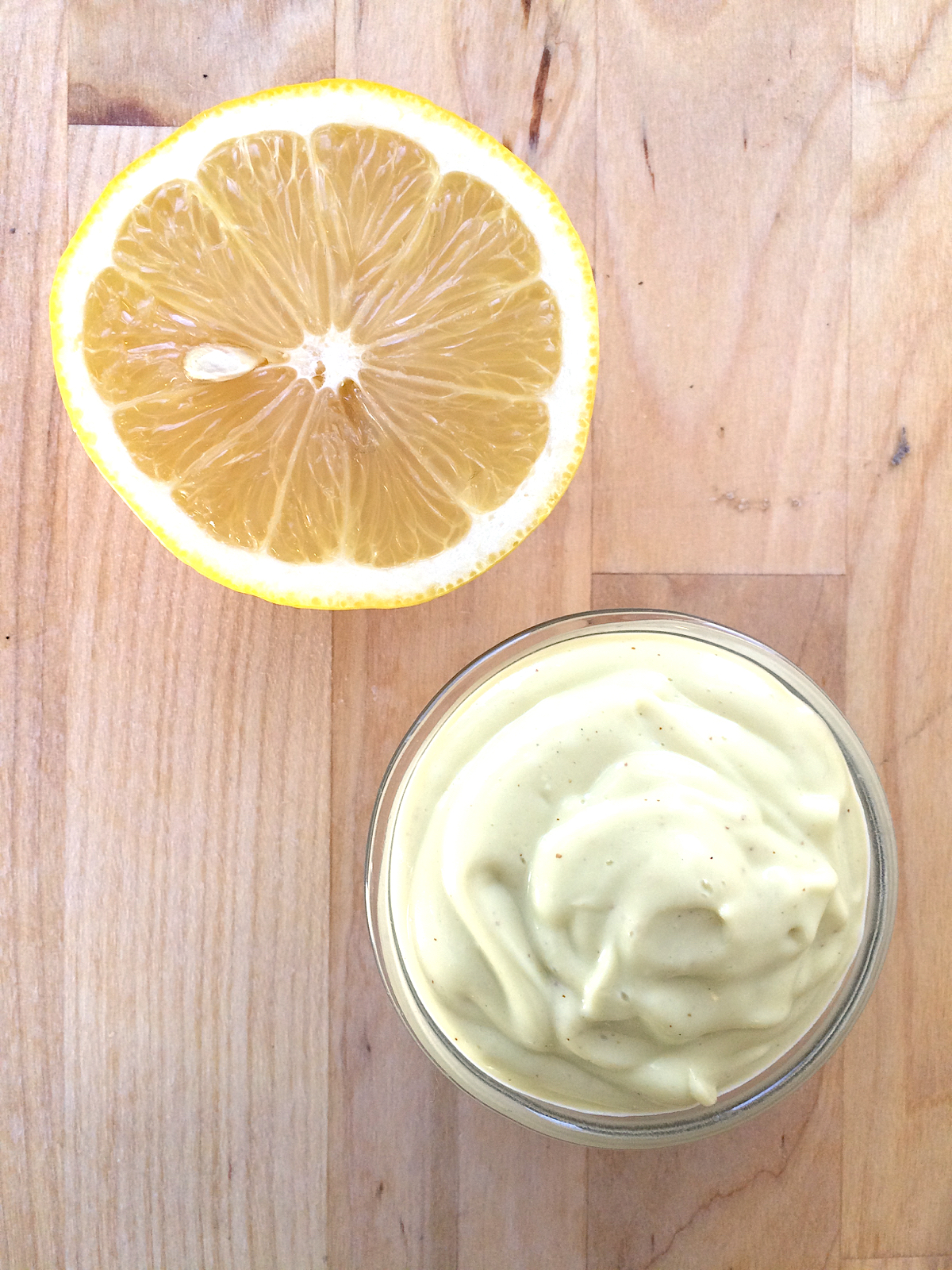 Ingredients:
1 tbs white vinegar
2 tsp fresh lemon juice
1/2 tsp kosher salt
1/2 tsp raw sugar
2 tsp dijon mustard
2 egg yolks
1 c grape seed oil
Instructions:
Egg yolks should be at room temperature.  If not, place the whole eggs in warm (not hot!) water for a few minutes before removing the yolks. 
Combine vinegar, lemon juice, salt, sugar and mustard, dissolving the salt and sugar thoroughly.
Whisk the egg yolks in a bowl for a half a minute or so. Add the vinegar mixture and whisk. Slowly, and I mean SLOWLY, add 1/4 cup of oil, drop by drop, whisking to emulsify completely before adding the next drop.  I use a small metal spoon, drizzling very slowly, then whisking like the devil.
Once a 1/4 cup of oil is emulsified in the egg mixture, you can add the egg mixture to a blender or continue on by hand.
If using the blender, on high, slowly drizzle the oil into the egg mixture.  Stop occasionally to scrape down the sides.  If going manual, continue on as before, very slowly adding more oil. As the mixture thickens, make sure the oil is fully incorporated before adding more.  Once all the oil is added, taste the mayo for seasoning and adjust as needed.  Sometimes it needs a little extra lemon juice, salt or sugar.  
Store in a glass jar in the fridge for up to two weeks.