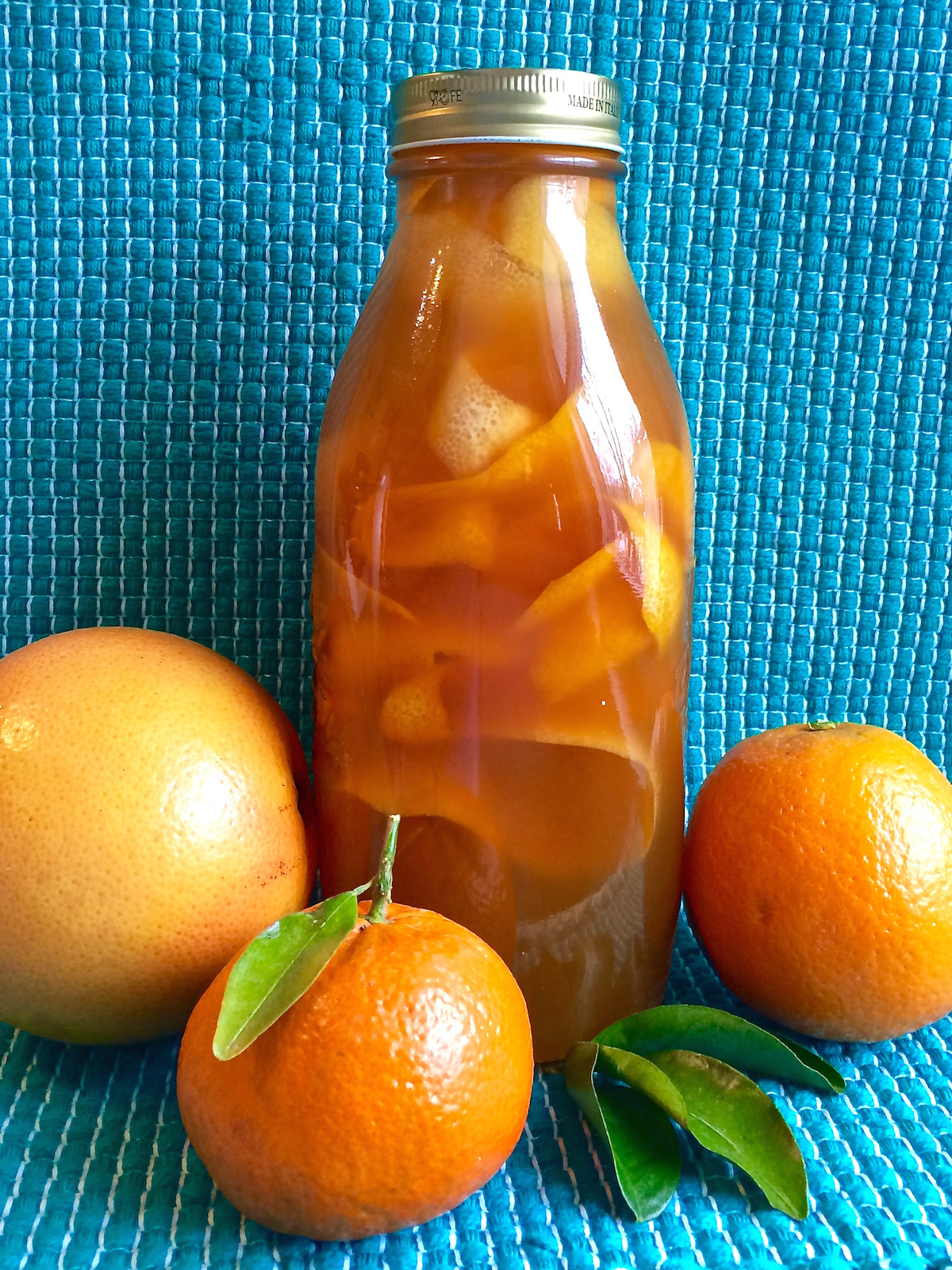 Ingredients:
2 mandarins
2 oranges
1 grapefruit
2 cups raw sugar
water
2 cups vodka
Instructions:
Remove the zest of 1 mandarin, 1 orange and half a grapefruit with a vegetable peeler. Try to leave the white pith behind as it's very bitter. Add the peel to a clean quart jar, then juice all the citrus. You should have about 1 1/4 cups of juice or more. If you have more than that, great, less, just add enough water to make 1 1/2 cups.
Dissolve the sugar in the juice in a sauce pan over low heat. Once dissolved, bring to a boil, then lower the boil to a simmer for 5-10 minutes. You need 2 cups of syrup. Let cool to room temp.
Add the cooled syrup to a quart glass container, along with the peels, and fill to the top with vodka, about 2 cups. Store in a dark, cool spot for at least a month. Strain and bottle. Makes 1 Quart. Use this liqueur in any recipe calling for Triple Sec.  The addition of mandarin and grapefruit will turn your next margarita to 11.