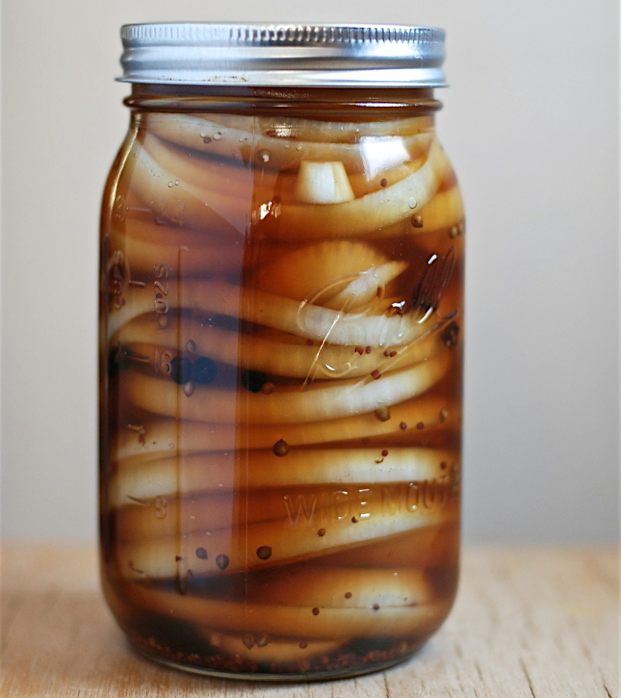 Ingredients:
2 large yellow onions
12 oz bottle stout beer
1 c white vinegar
1 tbs kosher salt
1 tbs sugar
1 tbs mustard seed
1 tbs coriander seed
1 tsp juniper berries
Instructions:
Thickly slice the onions. Bring the vinegar and beer to a boil on the stove, then add the remaining ingredients and stir to dissolve the sugar and salt. Remove from heat and add the onions. Let sit, stirring occasionally, until the onions are pliable. Pack onions in to a clean quart jar, along with all the spices. Pour remaining liquid over the onions to cover. Add the lid and store in the refrigerator. The pickles will be ready in about 24 hours and will store in the fridge for a month or more.