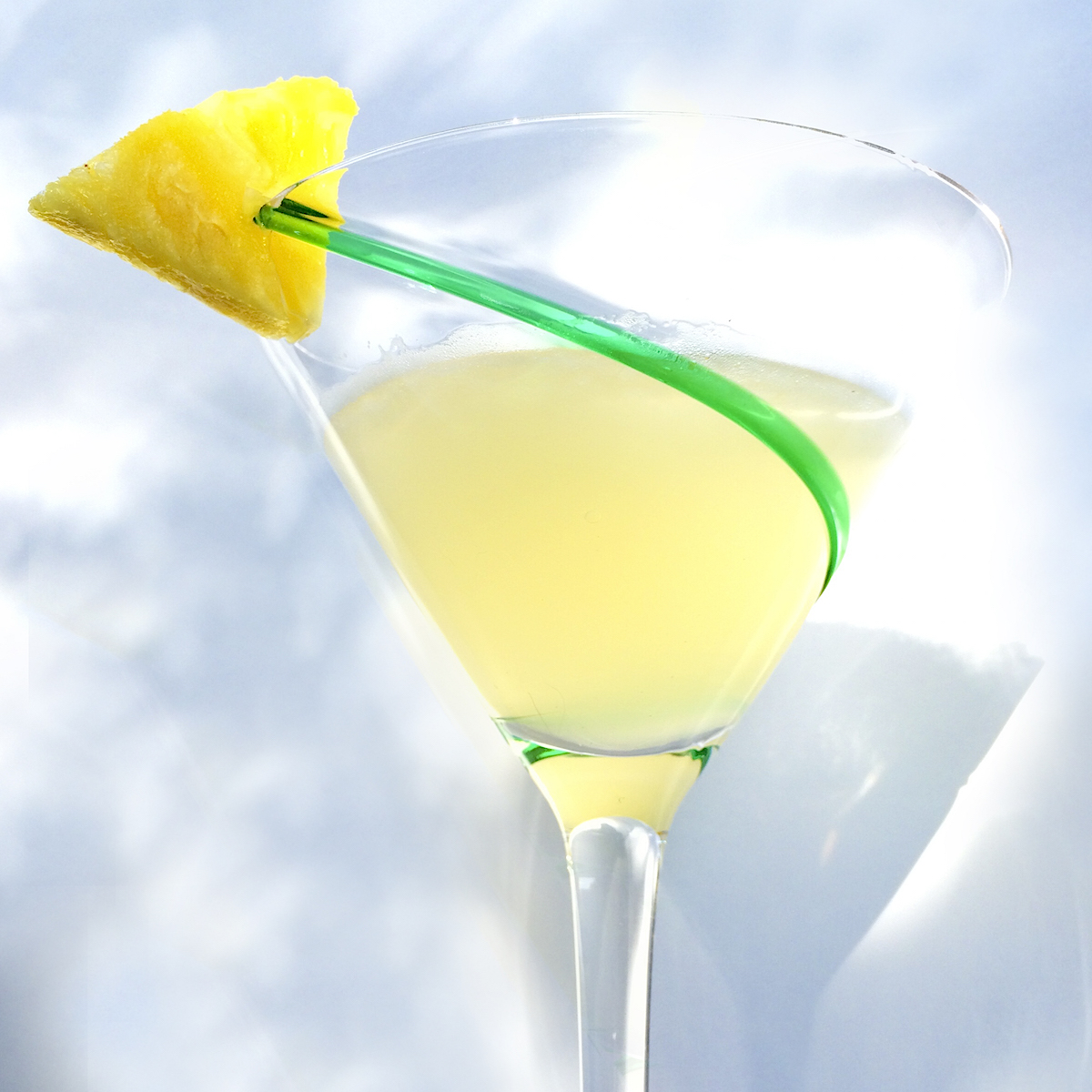 Ingredients:
3 oz pineapple shrub
3 oz white rum
juice of 1/2 a lime
ice
2 small wedges of pineapple
grapefruit bitters (optional)
Instructions:
Chill two martini glasses.  Fill a shaker with ice.  Add the pineapple shrub, white rum and lime juice.  Shake well and strain into the chilled martini glasses.  Garnish each with a wedge of pineapple and top drinks with a few drops of grapefruit bitters.