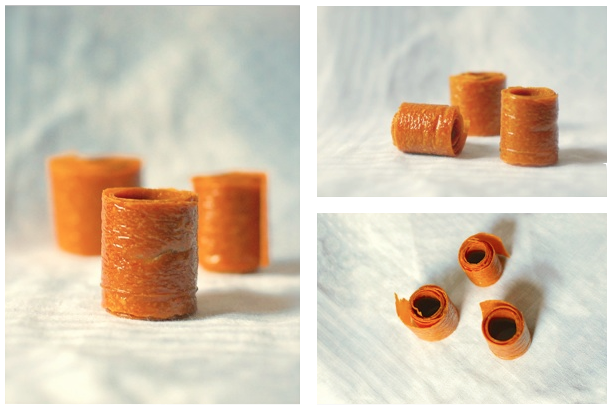 Ingredients:
4 large ripe peaches
2 apples
3 containers peach Yoplait Fruitful yogurt
or
1 1/4 cup whole milk yogurt (try Greek Yogurt  or Crockpot Yogurt)
1 tbs honey
Instructions:
Pit and dice the peaches with the skin on. Peel, core and dice the apples.  In a blender add the peach Yoplait Fruitful yogurt or the whole milk yogurt and honey, and the fruit.  Blend the mixture until smooth.  If the mixture is to thick, add a tiny bit of water.  Scrape down the sides as needed.
Prepare your dehydrator mats.  I don't have the fruit leather trays, so I cover my mats in plastic wrap.  You can also use parchment paper (don't use wax paper, it totally sticks.)  Divide the mixture between several mats (mine took two) and spread evenly, about 1/8th of an inch thick.  Don't go to thin or the leather will be brittle.  Dehydrate at 115 degrees for about 6-8 hours.  Roll the leather up and wrap to keep fresh.  I cut strips off the roll with scissors.  It's the perfect portable snack!