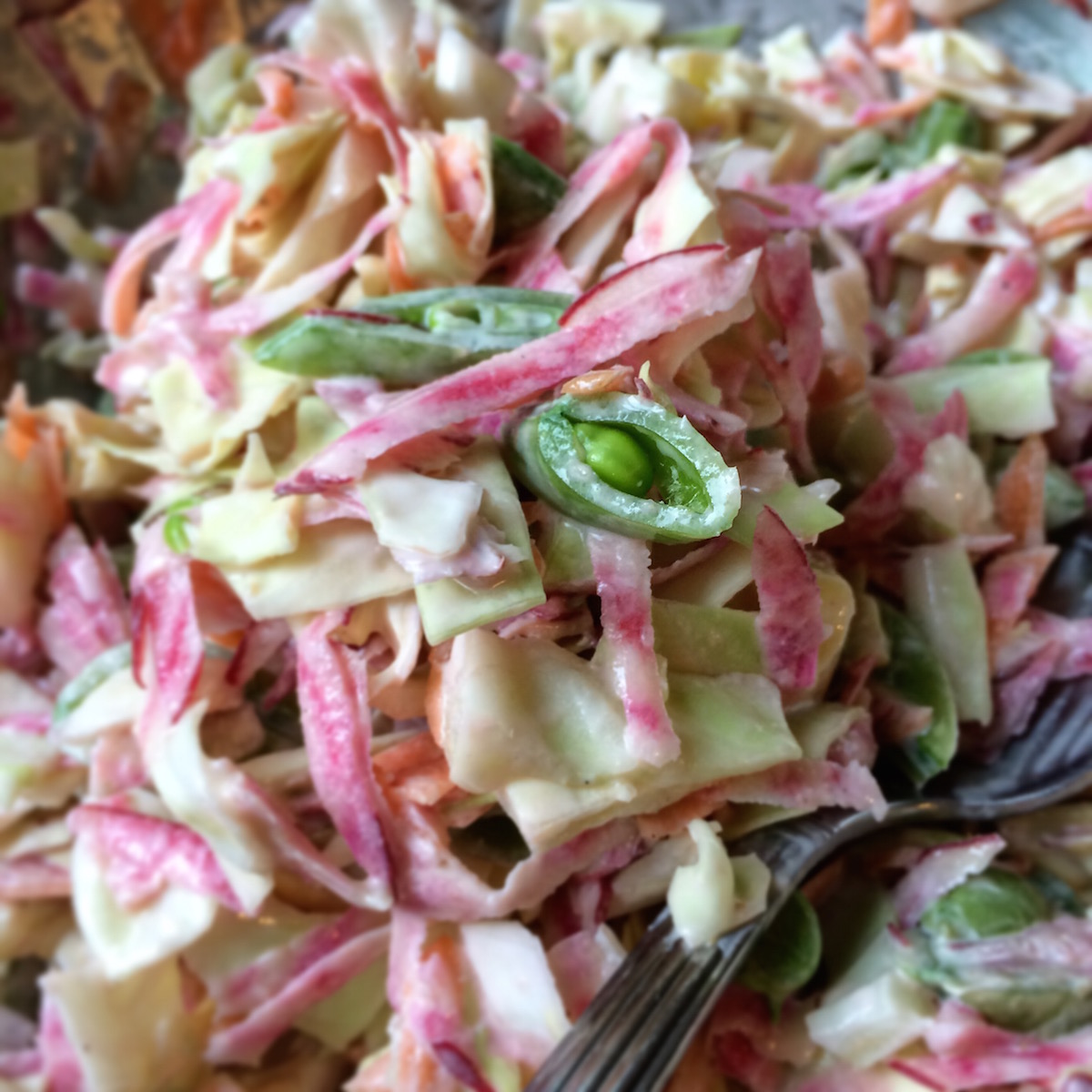 Ingredients:
2 Chioggia beets (golden or white work here, too)
2 carrots
2 c snap peas
1/4 small head cabbage
1/4 c whole milk yogurt
2 tbs mayonaise
1 tbs dijon mustard
1 tsp sugar
salt & pepper
Instructions:
Use the freshest veggies you can find, preferably from your own garden or the farmers market.  On the large hole side of a box grater, grate the beets and carrots.  String the snap peas if needed, then slice thinly on the diagonal.  Finely chop the 1/4 head of cabbage.  Combine all the vegetables in a bowl and set aside.
In a small bowl combine yogurt, mayonnaise, mustard and sugar.  Season with salt and pepper to taste.  Pour dressing on vegetables and toss to coat.  Adjust seasonings.  Serve immediately.  Makes 2 large or 4 small servings.