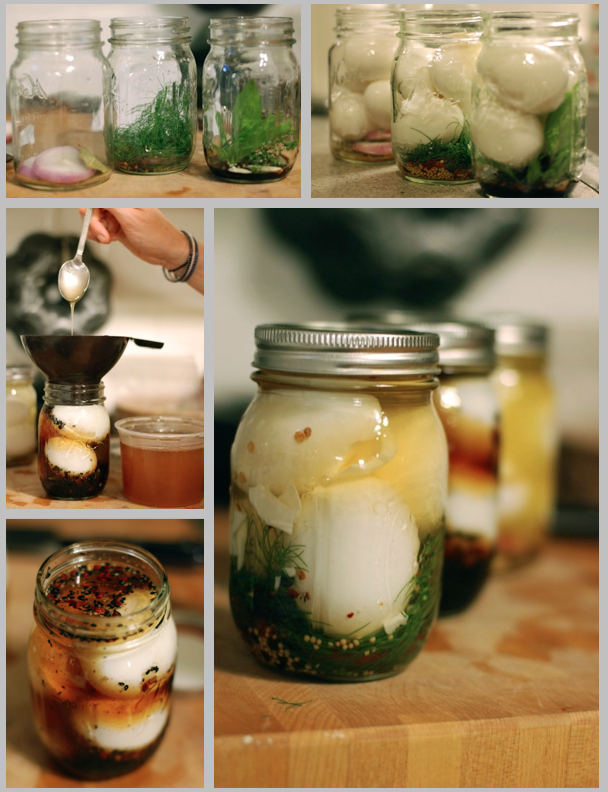 Ingredients:
1/2 cup white wine vinegar
1/2 cup water
1/4 cup white granulated sugar
1/2 tsp salt
pinch saffron
1″ stick cinnamon, crumbled
1 tsp cumin seed
2 red onion rounds
2 bay leaves
2 small dried chili peppers
4 hard boiled duck eggs or 6 hard boiled chicken eggs, peeled
Instructions:
Add spices, vegetables, flavorings and herbs to the bottom of a pint jar.Layer in eggs.  Combine vinegar, water, sugars and salt, stirring to dissolve.  Add brine to the jar, removing any air bubbles.  Top with lid and refrigerate for at least one to two weeks.  The longer they sit, the better they taste. Recipes can easily be doubled for quart jars.  Makes 1 pint.