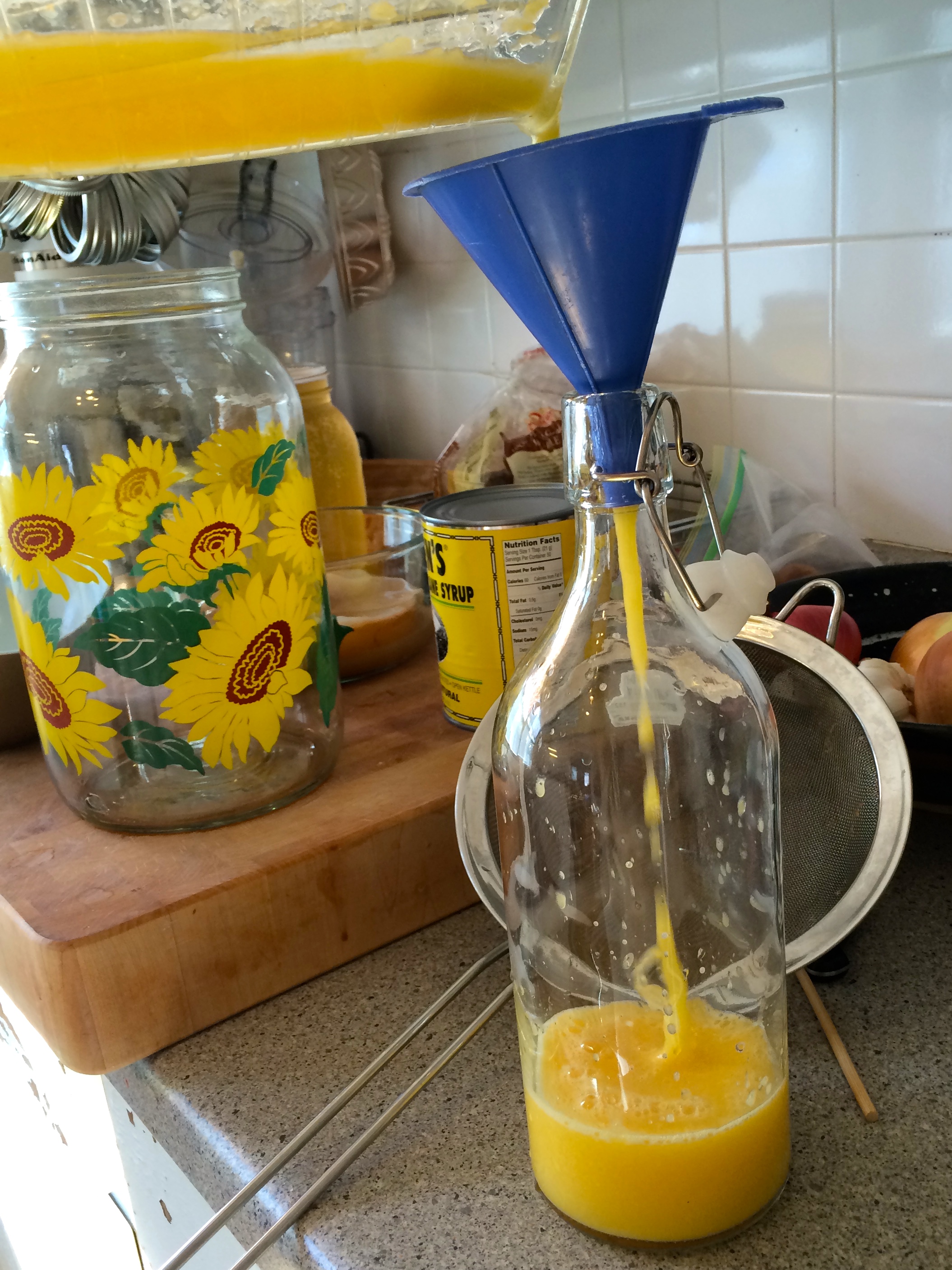 Ingredients:
2 2/3 c brewed kombucha
1 1/3 c mango puree (about 1 large mango)
Instructions:
Green tea kombucha works great in this recipe. You may use fresh or frozen mango.
In a quart jar or bail top bottle, combine the kombucha and mango puree. To make flat kombucha, cover your jar loosely with a cap or cloth tied with a rubber band. To make carbonated kombucha, place the mixture in a bail top bottle and close the top. Leave the mixture to ferment for one week. This will give you the sweetest kombucha. If you like it more sour, leave it out a bit longer, to taste.
Strain the kombucha through a fine sieve and seal in a jar or bottle and refrigerate.