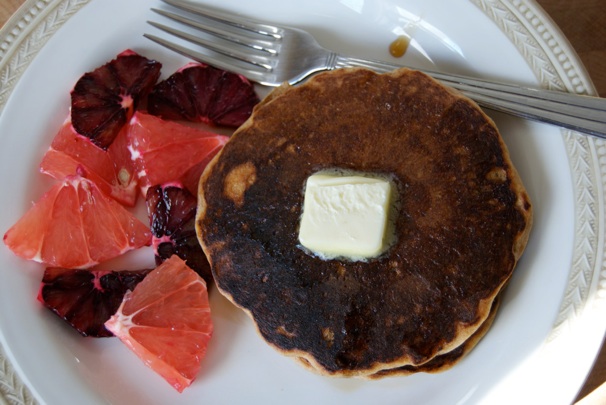 Ingredients:
1 cup whole wheat flour
1 tsp baking powder
1/2 tsp baking soda
1/4 tsp salt
2 tsp sugar
1 large egg
1 tbs melted butter or oil
1 cup kefir milk
Instructions:
Combine the dry ingredients, then mix in the wet. The batter will bubble quite a bit. Cook on a medium griddle or cast iron pan for best results. You can also substitute 1/4 cup of flour for other whole grains like corn meal, buckwheat, teff, amaranth or the like. Teff and corn meal are particularly wonderful. My 5 year old daughter prefers to eat these with a few chocolate chips thrown in. I like maple syrup, myself. Leftover batter stores beautifully in the fridge for use again the next day.