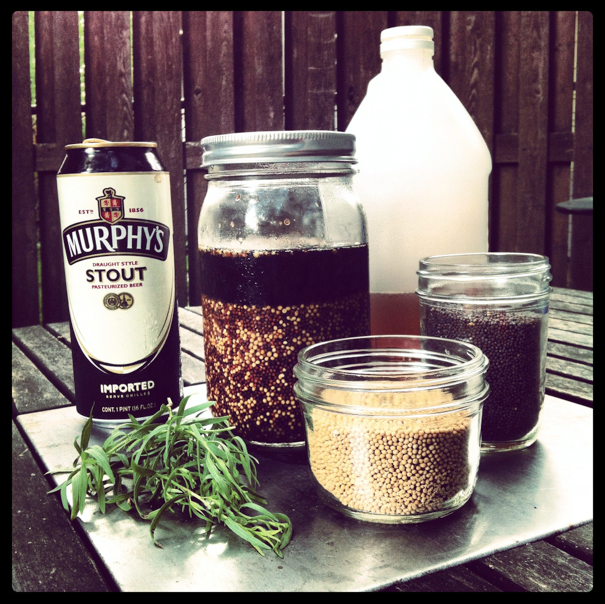 Ingredients:
1 c yellow mustard seeds
1/2 c brown mustard seeds
1 c cider vinegar
2 c stout beer
2 tbs honey
1/4 c tarragon
2 cloves garlic
2 tsp salt
Instructions:
Combine mustard seeds, vinegar and beer in a jar. Soak in on the counter top overnight. The next day, pour the contents into a blender, then add the honey, tarragon, garlic and salt. Blend like the dickens. For a really thick mustard you need to blend for a good 10 minutes, stirring and scraping down the sides. If you like it a bit more rustic, stop when you have the texture you need. Refrigerate overnight, then taste and adjust seasonings, adding more salt or sugar as needed. Mustard changes dramatically after a good cool rest. The brown seeds make it spicy, so if you want more spice, change your proportions to 1/2 yellow, 1/2 brown. Store your mustard in the fridge.
Makes 2 pints.