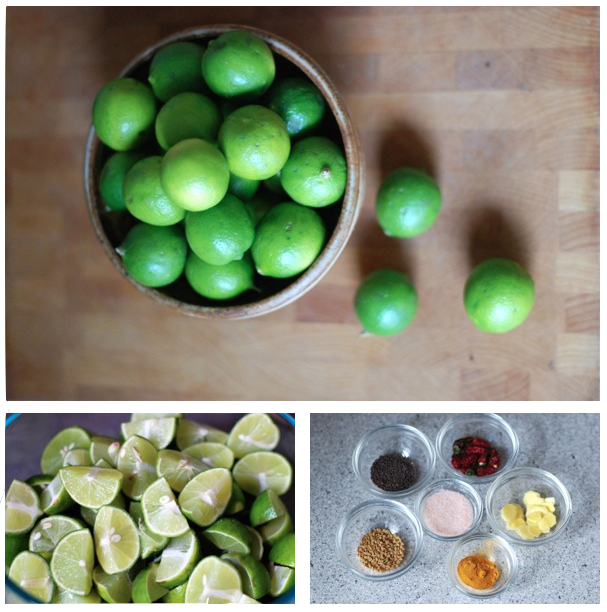 Ingredients:
1 large mango
1 red bell pepper
1 yellow bell pepper
1/2 red onion
1 garlic clove
2 tbs minced key lime pickle
1 tbs olive oil
2 tsp white vinegar
salt and pepper to taste
handful chopped cilantro
Instructions:
Peel and finely dice the mango.  Roast the red and yellow bell peppers until the skin is blackened, then peel. Finely dice the peppers and red onion.  Mince the garlic and key lime pickle.  Combine preceding ingredients together, then add the olive oil, vinegar, salt and pepper.  Taste and adjust seasonings.  Before serving add a handful of chopped cilantro.