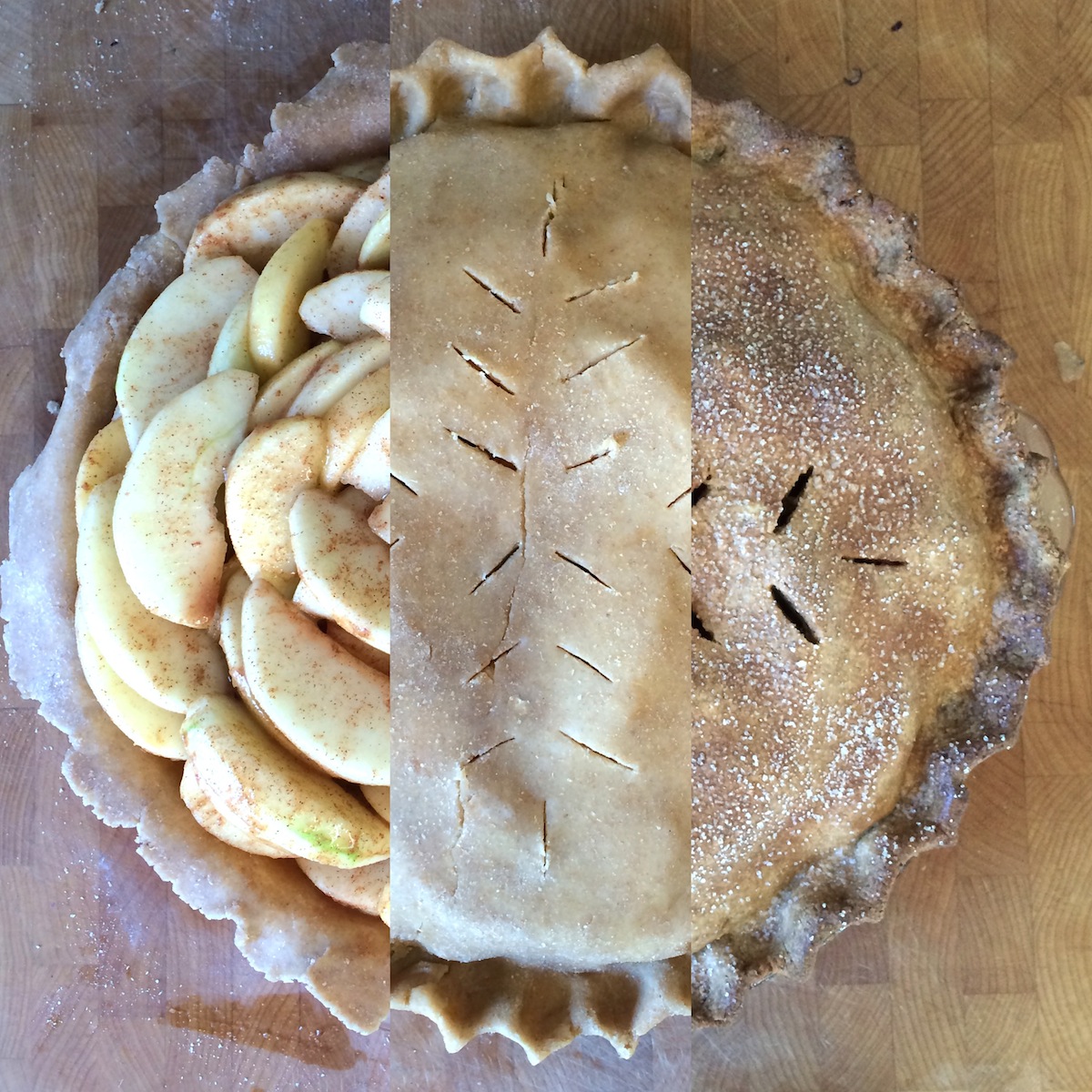 Ingredients:
1/2 c unsalted butter, preferably european-style cultured butter
1/2 c buttermilk
2 1/2 c flour (I use whole wheat white or whole wheat pastry flour)
1/2 tsp kosher salt
1 tbs raw cane sugar
Instructions:
In a small frying pan, melt butter over medium-low heat. Swirl the butter and continue to cook until the milk solids begin to brown. As soon as they do, remove the butter from heat and pour into a heat-proof bowl. Allow to cool to room temp.
In a separate bowl, combine flour, salt and sugar. Add buttermilk to the room temp butter, then add to flour mixture. Stir just until the dough comes together. Turn out onto a floured surface and divide into two balls. Work the dough as little as possible until it holds together. Wrap each ball in plastic wrap and refrigerate to chill for at least one hour.
When chilled, roll out the dough into 12 inch rounds. Use as you would any regular pie crust. The crust may brown a little faster than regular crusts, so cover with foil as needed. Before baking, brush the top of the crust with milk or egg wash, then sprinkle with a little course sea salt.